This yummy-looking soap is almost good enough to eat!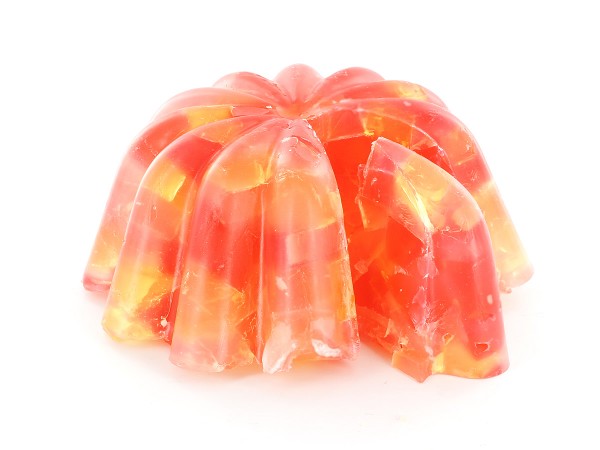 You Will Need:
–Clear Melt & Pour Soap Base (Or Clear and Opaque)
–Plain Soap Molds (Square or Oval)
-Microwave Safe Pouring Cup (Such as Pyrex measuring cup)
–Bath & Body Safe Fragrance Oil (optional)
–Bath & Body Colorant
-Bundt Pan
Step 1. The size of your Bundt pan will determine how much soap you should melt to make enough chunks to fill it up to the top. You can take a rough estimate if you are unsure. Bundt pans can be found just about anywhere that sells baking supplies. We actually found ours at the local thrift store. For our 6" x 3" Bundt mold we melted 1 lb. of soap for the chunks.
For this project, we did the chunks in 3 different colors (Red, Coral, and Yellow), but you can do more or less if you'd like. You can either cut your soap into thirds and melt them separately, or you can melt it all at once and then separate the melted soap into 3 parts for the 3 different colors. Melt your soap in a microwavable safe bowl or pouring cup for 30 second intervals, stirring occasionally, until completely melted.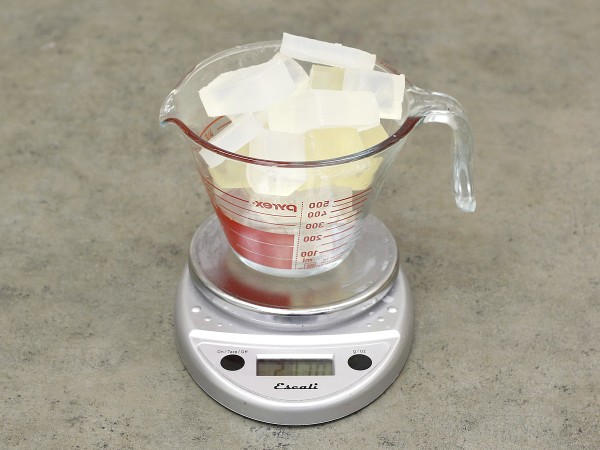 Step 2.  Once they are all equally separated and melted, add in your fragrance (if desired) and dye to each one. We recommend using about ¼ ounce of fragrance oil per pound of soap base. For the colorant, start with a small amount, stir, and add more until you have reached your desired shade.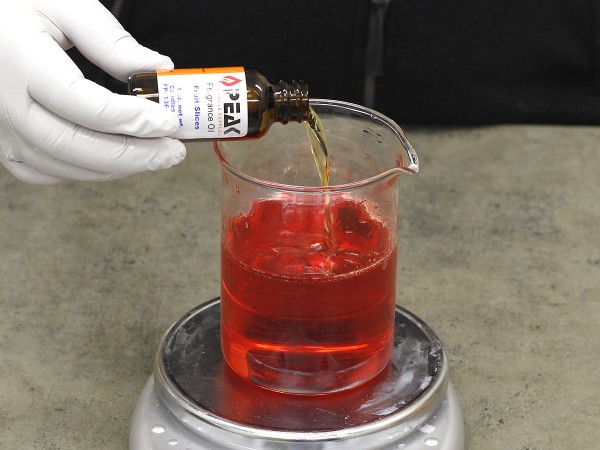 Step 3.  To make the chunks, pour the different colors of soap into your plain soap molds and allow to cool completely.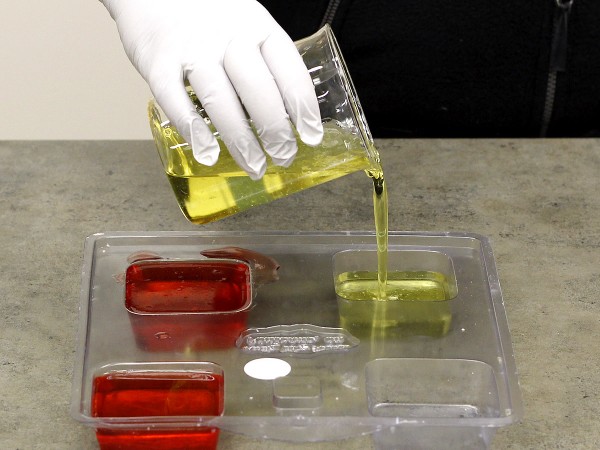 Step 4. Once they have cooled, pop the soap out of the molds, and cut the soaps into small chunks using a kitchen knife.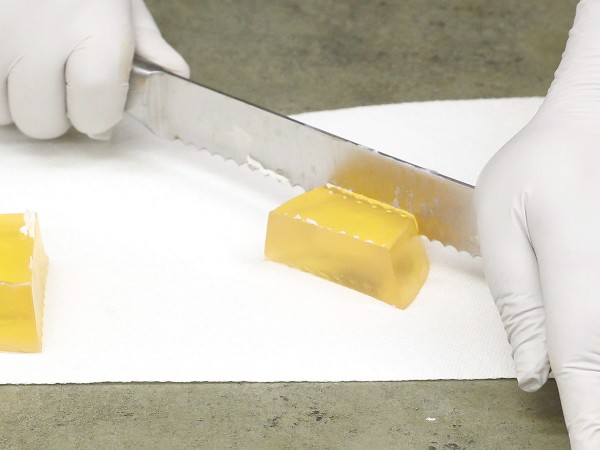 Step 5. Mix all of the chunks together and put them into your Bundt mold.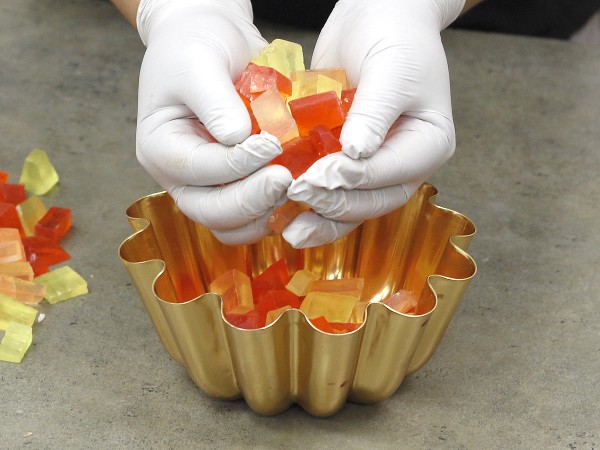 Step 6.  Measure out another pound of clear soap base and melt it in the microwave until completely melted. Once it has completely melted, add in your fragrance if desired, and do NOT add any dye. Pour over your chunks in your Bundt mold.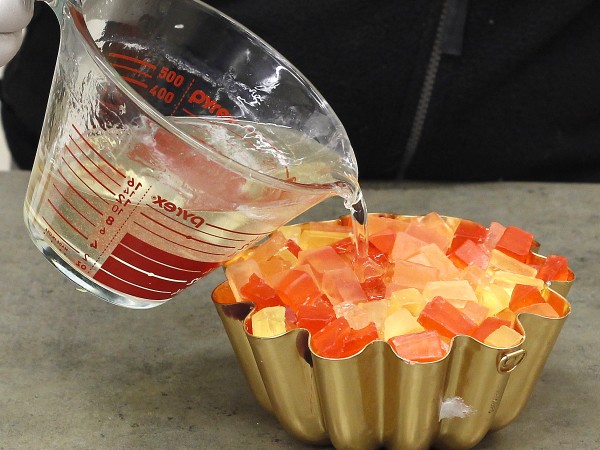 Step 7. Once it has completely cooled, you can pop out the soap, and either leave it as a whole or you can cut slices off for individual use.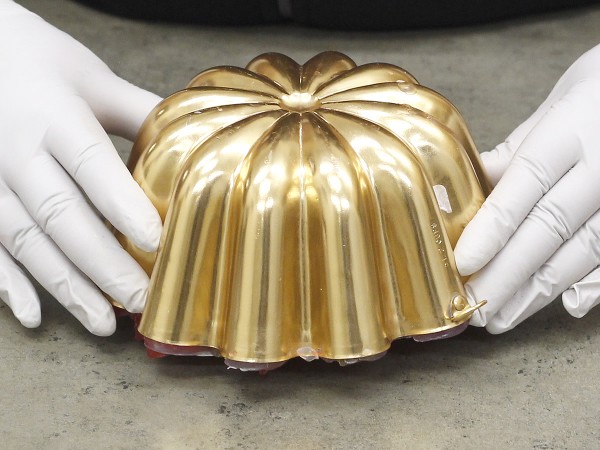 Tip: Try experimenting with different opacities for your chunks and overpour, such as clear chunks with an opaque overpour, or opaque chunks with a clear overpour for a variety of looks!