These simple and elegant wine glass centerpieces are perfect for weddings or dinner parties!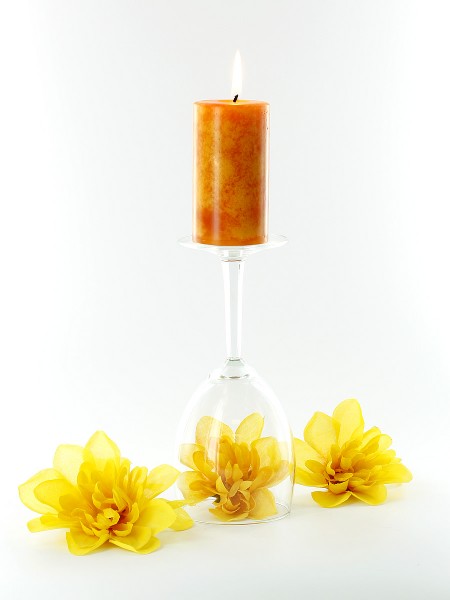 You will need:
–Pillar Wax (such as IGI 4625 Pillar Blend, IGI 1274 Mottling Wax, Ecosoya Pillar Blend, or Feather or Tortoise Shell Palm Wax)
–2 inch diameter pillar molds
–Raw Wick
–Wick Screws
–Mold Sealer
–Wick Holder Bars (or something to tie the wick to, to hold it in place at the top of the molds)
–Fragrance Oil (optional)
–Candle Colorant (optional)
-Standard Wine Glasses
-Real or Fabric Flowers
–Mica or glitter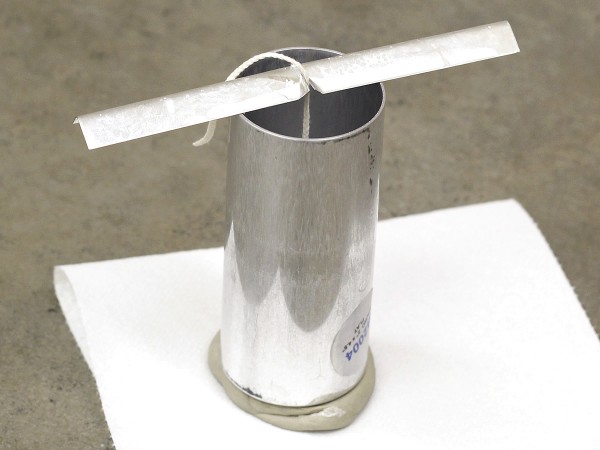 Step 1:
Melt your selected pillar wax in a double boiler. While the wax is melting, prepare your molds with the wick, wick screws, mold sealer, and wick holder bars. If you are not familiar with this process, review our pillar candle making instructions.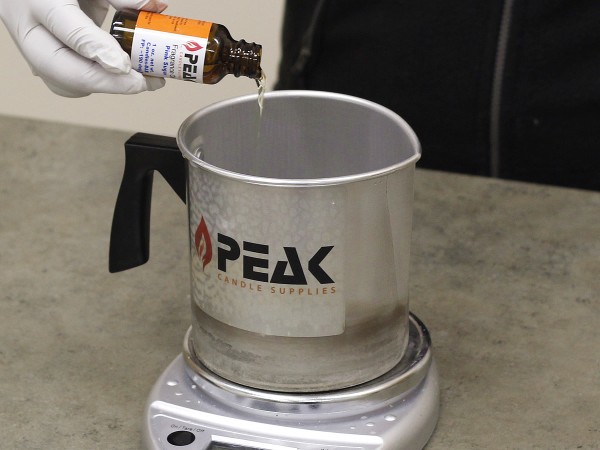 Step 2:
When the wax has reached the appropriate temperature (check the guidelines for your selected wax), add your fragrance and colorant if desired. Mix thoroughly and pour the wax into your molds, making sure to leave some leftover wax for the second pour. Poke relief holes in the top of the wax continuously during the cooling process.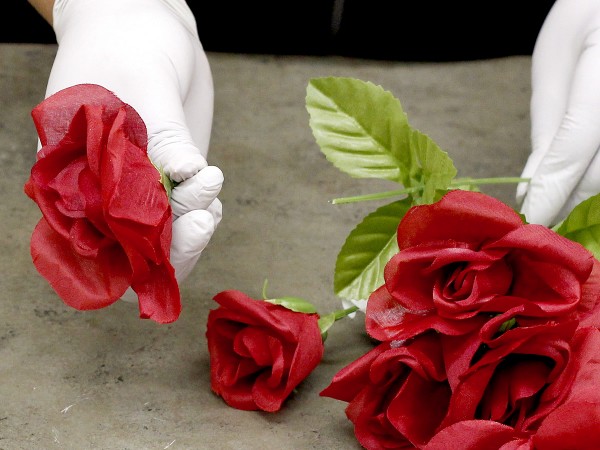 Step 3:
Prepare your flowers and wine glasses. If you are using real, live flowers, you will need to do this the day of the party, to make sure that the flowers do not wilt. For fabric flowers, you can prepare them at any time. Trim the stems off the ends so that only the blossom is left. To add a touch of glamor, dust the flowers with some sparkle mica or craft glitter.
We got our wine glasses at the local dollar store for just a dollar each. Make sure to remove any labels and wash them or clean with Windex to remove any dust or smudges.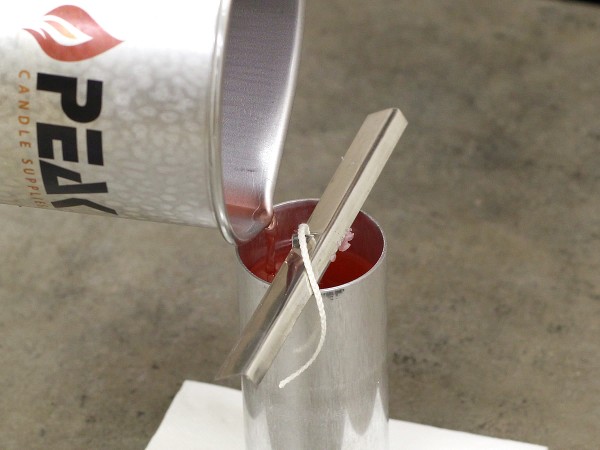 Step 4:
When the first pour of your candles has cooled, re-melt your leftover wax and fill in the sink-holes. Pour the wax only to the original pour line of the candles, and allow to cool completely.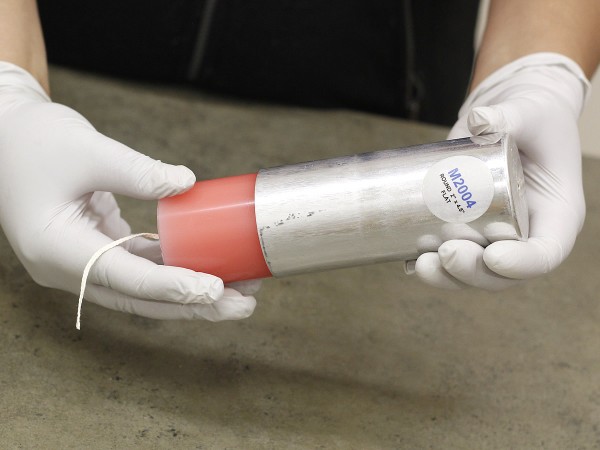 Step 5:
When the candles have cooled completely, remove the wick holder bars, mold sealer, and wick screws and gently pull the candles out of the molds. Trim the wick on both ends, leaving about ¼" wick at the top of the candle.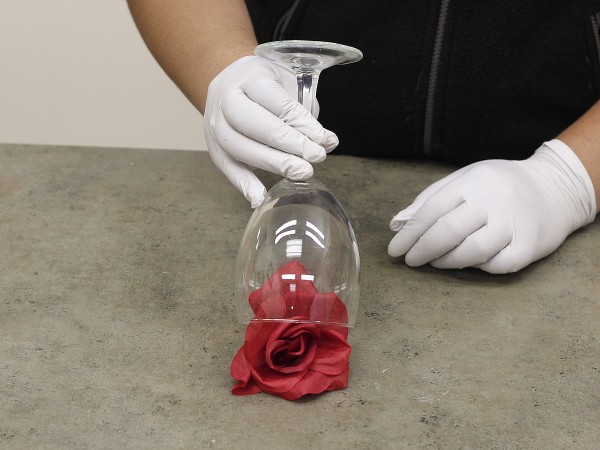 Step 6:
Place the wine glasses upside-down over the flowers, and put a candle on top of each glass on the base. Leave standing alone, or in groups of 2 or 3, or place more flowers on the tables around them. Light the wicks just before the party begins, and enjoy!
Tip: Try different colors and wax types to perfectly match your theme!