Add a holiday twist to your candles with these candy cane tilted layer pillars!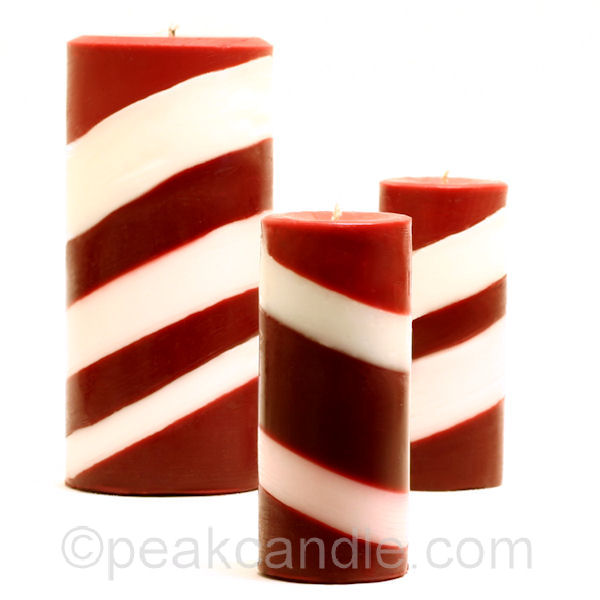 Tilted layer pillars can be made with any combination of scents and colors. For this tutorial, we used Purely Peppermint Fragrance Oil in red and white for some yummy candy cane candles!
Instructions: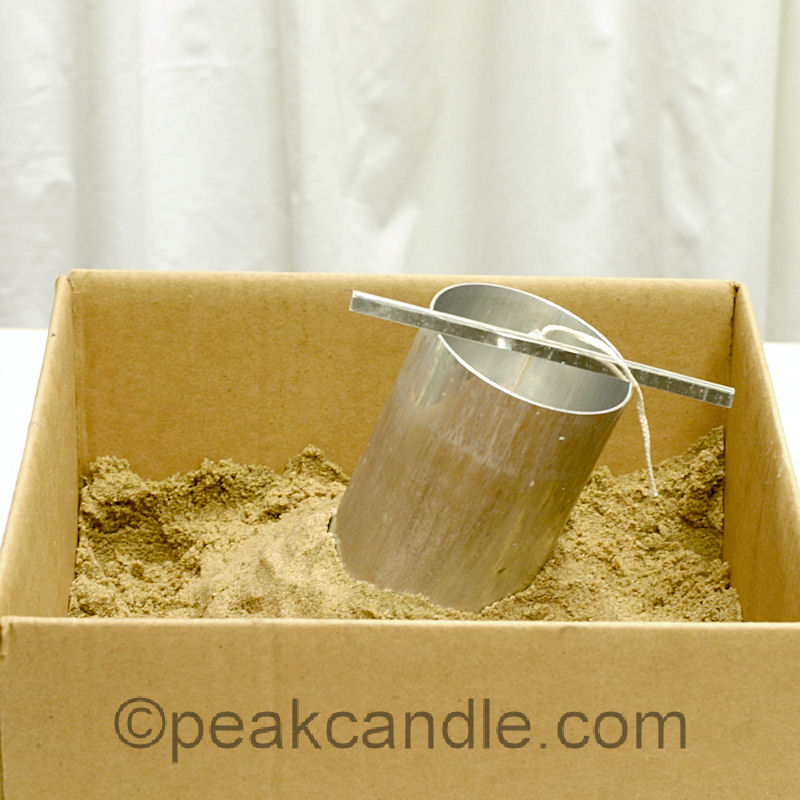 1. Melt your wax and wick your mold as described in our pillar candle tutorial.
2. Fill a shallow box or bucket with sand. Dig a hole in the sand big enough to fit your selected mold. Place the mold in the hole at an angle and pack the sand around it to hold it firmly.
3. Once your wax is melted, add your color and fragrance for your first layer. This layer will be the top of the candle.
4. Pour the first layer of wax at about 180-190 degrees F. Try not to splash any wax against the sides of the mold. If you do, take a heat gun and melt the wax enough for it to run back down the side of the mold. Keep any leftover wax to reheat in a double boiler for future layers.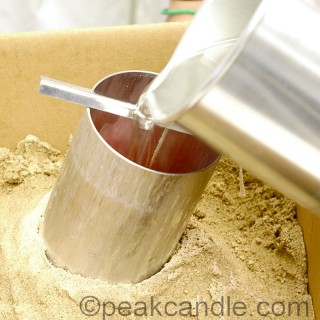 5. Allow the first layer to cool, enough to form a thick skin, but not enough for it to separate from the mold. Meanwhile, prepare your wax for the second layer. Pour this layer at about 10 degrees hotter than the first to ensure proper adhesion. Any hotter and the colors may bleed.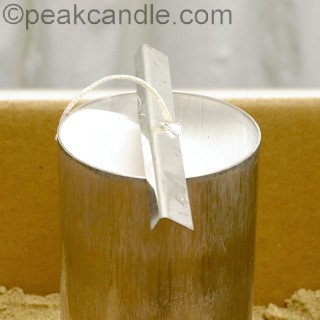 6. Repeat step 5 until the wax is almost to the top of the mold. At this point, turn the mold in the sand until is is straight up and down and pour the last layer. When this layer has formed a skin, poke relief holes and allow to cool completely. Fill in the sink holes with more wax and allow to cool again.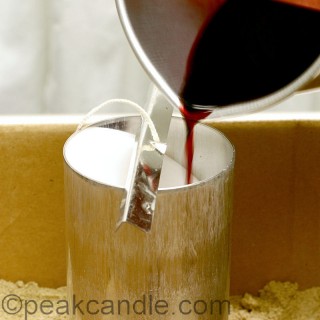 7. Once the candle is completely cool, remove the mold sealer, wick screw, and wick holder bar and gently pull the candle out of the mold. If it does not readily release, place the mold in the refrigerator or freezer for about 10-15 minutes and try again.
8. Give this candle as a gift, or keep it for your own holiday decoration!