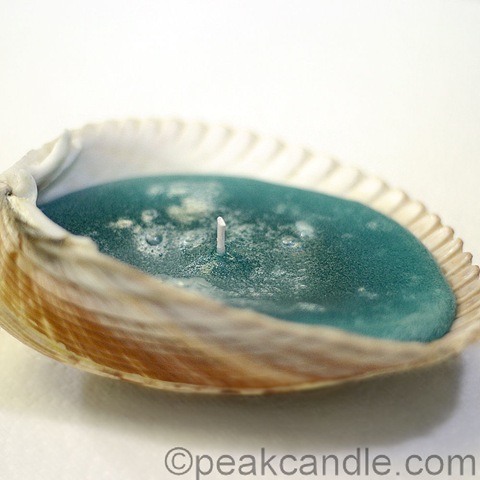 Get creative with container candles this summer.
Before making container candles, be sure to review the article on Safe Containers under the Tips and Tricks section. 

You can use everyday items to create beautiful and unique candles. This summer, we did a little experimentation and came up with this cool idea for seashell candles!
These candles are the perfect decorations for a summer wedding reception, luau, or beach party. The possibilities for container candles are endless, and will give your candles a unique and memorable touch.
You Will Need: 
Instructions: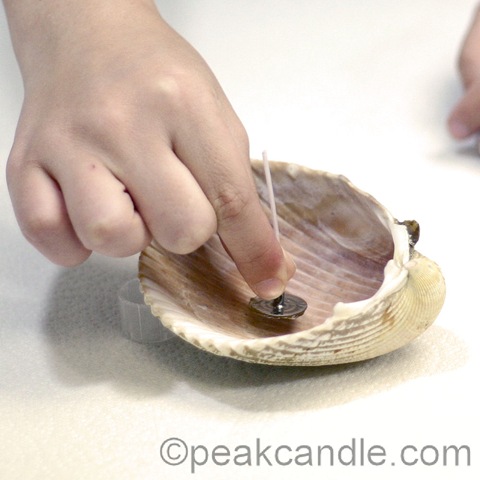 1. Using hot glue, attach your wick to the inside of the shell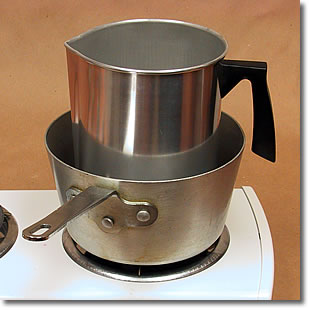 2. Heat your wax in a double boiler, add your fragrance and dye, and mix thoroughly. Remove the wax from heat and allow to cool to about 145 degrees Fahrenheit while stirring. At this temperature, the wax will start to form a skin around the edges. Stir the wax vigorously to create bubbles on top of the wax. (The bubbles will look like sea foam in your finished candle.)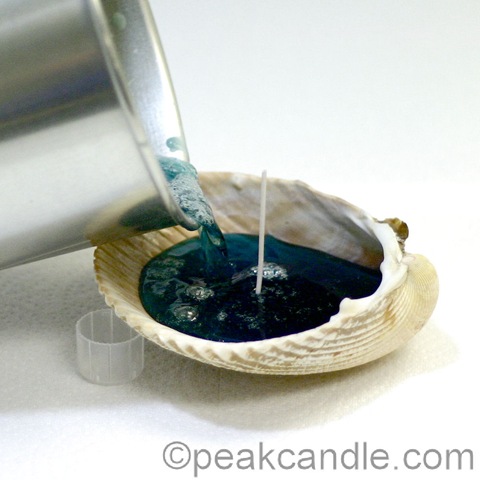 3. Quickly pour the wax into the shell and allow to cool. Trim the wick to about 1/4 inch and enjoy!
Tip: You may want to prop up the edge of the shell with a small item before pouring the wax.