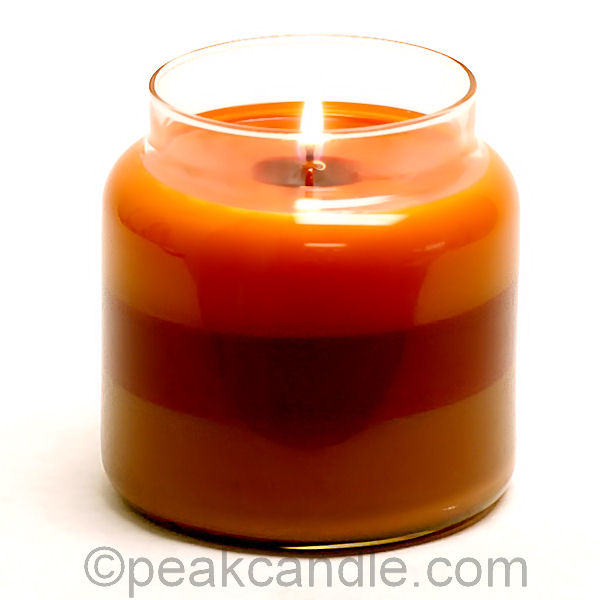 Add your own unique touch to regular container candles with fragrance and color combinations.
You will need:
Instructions: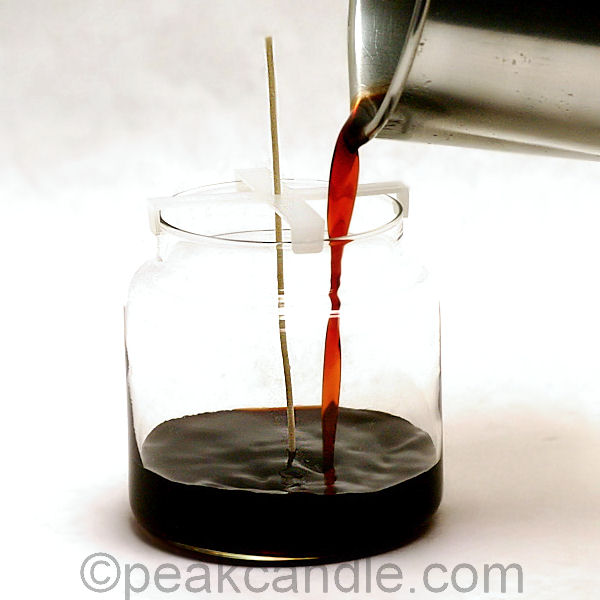 1. Wick your container as usual. You may want to use a wick centering tool to keep your wick in place.
2. Melt your wax in a double boiler or wax melter.
3. Pour out enough wax to fill one-third (or one-half, depending on how many layers you want) of your jar into a pouring pitcher and add desired color and fragrance.
4. Fill your container to form the desired thickness of your first layer.
5. Allow the first layer to solidify, but do not wait for it to cool all the way to room temperature. It should still be warm when you proceed to the next layer.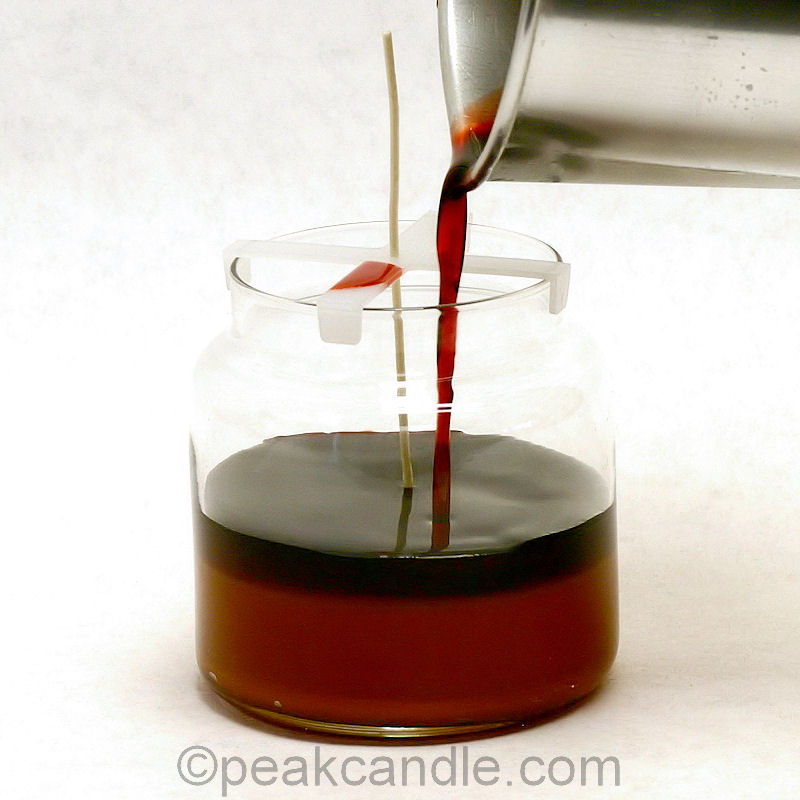 6. Heat your wax for your second pour to the same temperature as the original pour. If you pour too hot, it can melt the first layer and cause streaking between the two colors. A good temperature to shoot for is about 165 degrees F.
7. Add any color and fragrance you like. Here, we used different colors with the same fragrance throughout.
8. Pour your wax to the desired thickness of the second layer. 
9. Allow the layer to solidfy. If pouring additional layers, do so while this layer is still warm, but solid.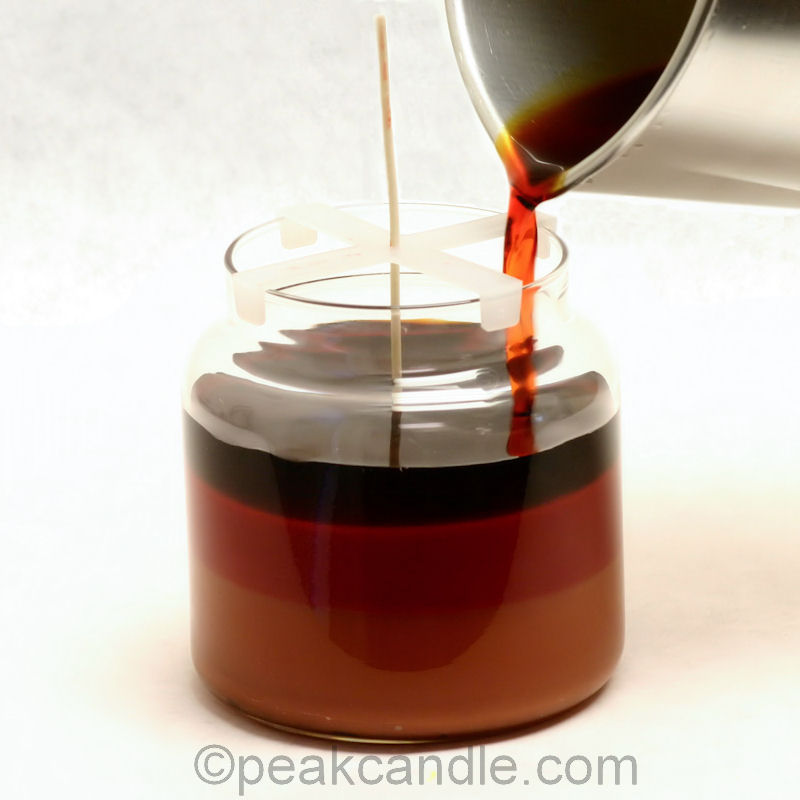 10. Pour your final layer and allow it to cool completely.
11. Remove your wick centering tool and trim your wick to about 1/4 inch.
Tip: Try playing with different thickness for a truly unique candle.