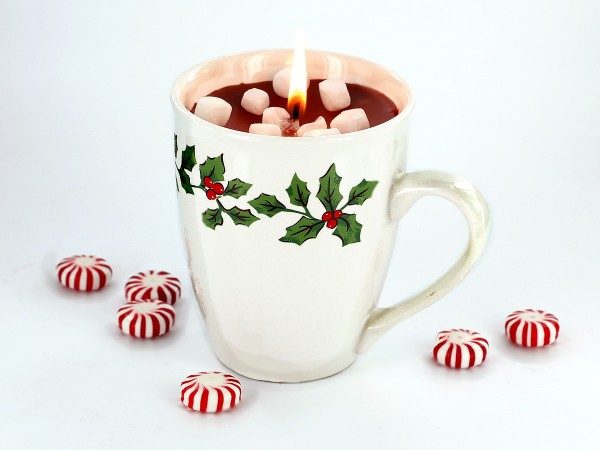 These adorable hot cocoa candles are sure to please any chocolate lover in your life!
You Will Need:
-Cocoa/Coffee Mug
–Container Wax (Such as IGI 4630)
–Wick (of the appropriate size for your mug)
–Hot Cocoa Fragrance Oil
–Brown Candle Dye
–Pouring Pitcher
–Scale (Recommended)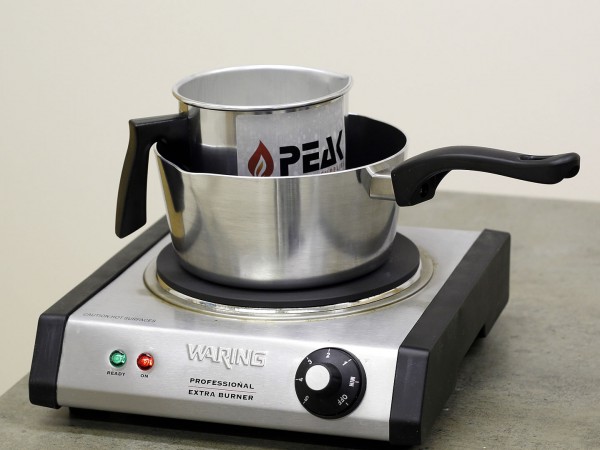 Step 1:
Melt your wax in a double boiler. You can use our Handy Calculator to determine how much wax you will need. Most standard mugs will hold around 8 or 9 ounces of wax.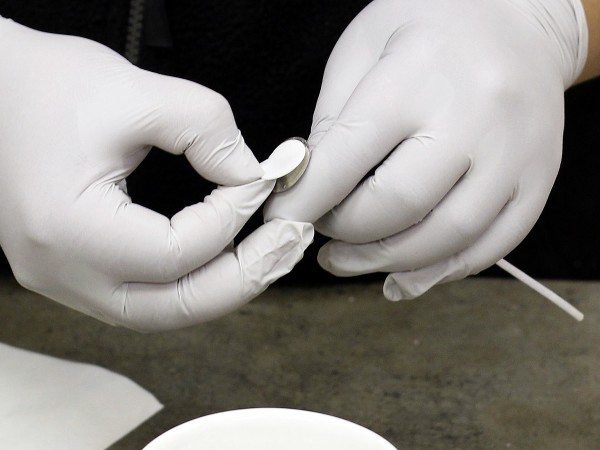 Step 2:
While the wax is melting, wick the mug using a wick sticker or hot glue to hold it in place.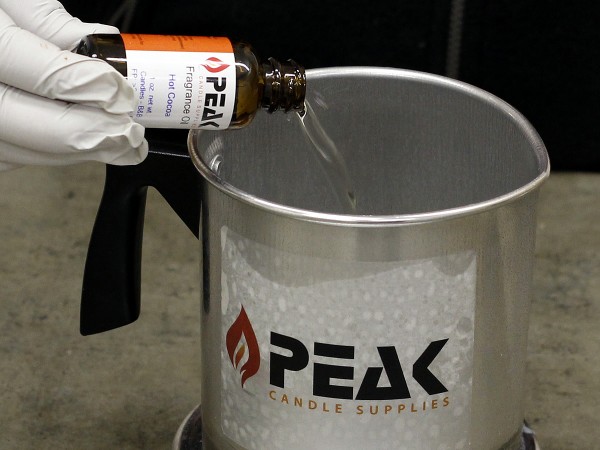 Step 3:
When the wax is fully melted and has reached about 175 degrees F, add your fragrance oil and mix thoroughly. We recommend using approximately 1 oz of fragrance per pound of wax (so about ½ oz for 8 oz of wax).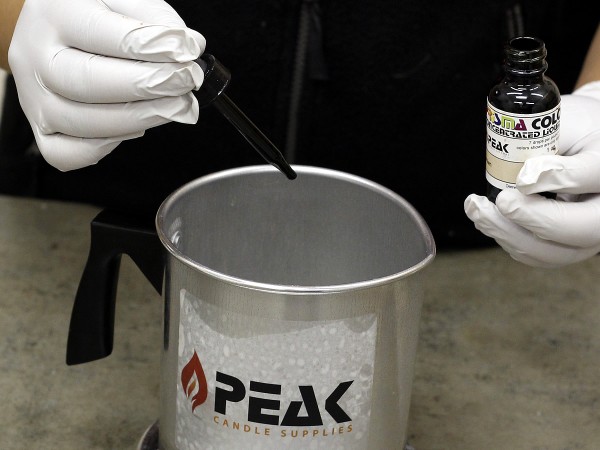 Step 4:
Add about 4-5 drops of Brown Liquid Dye or 1-2 Brown Dye Chips and mix thoroughly.
Step 5:
Pour the wax into the mug, leaving about ½ inch of room at the top. Allow to cool completely.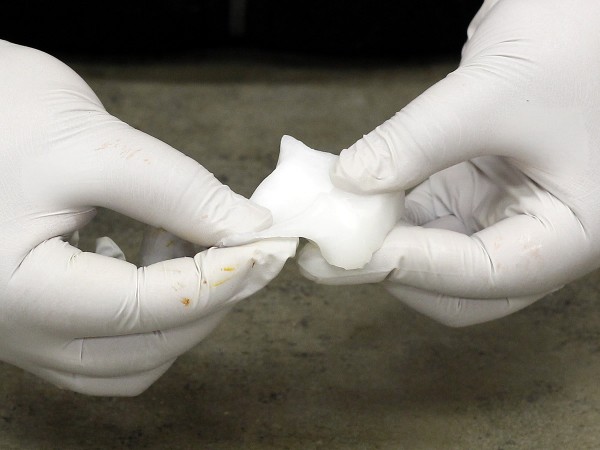 Step 6:
Tear off some small chunks of your uncolored container wax and mold them into marshmallow shapes using your fingers. Soft container waxes work best for this, but you can also use white beeswax by melting it and pouring small amounts onto a cookie sheet. Allow to cool slightly and then begin to mold. Soy wax is not ideal for this project as it will tend to crumble during the molding process.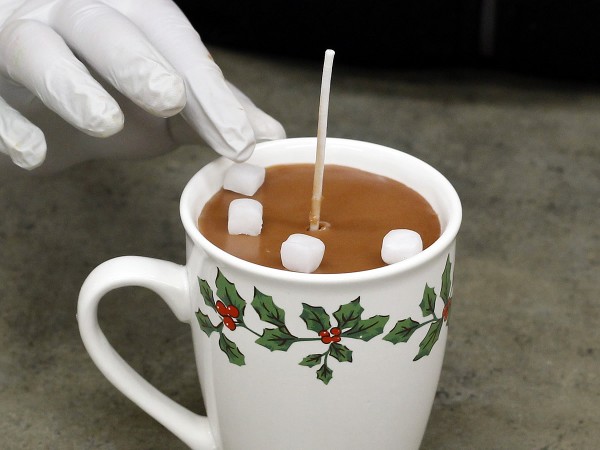 Step 7:
When the wax in the mug is cool, add your marshmallows on top, trim your wick, and enjoy!