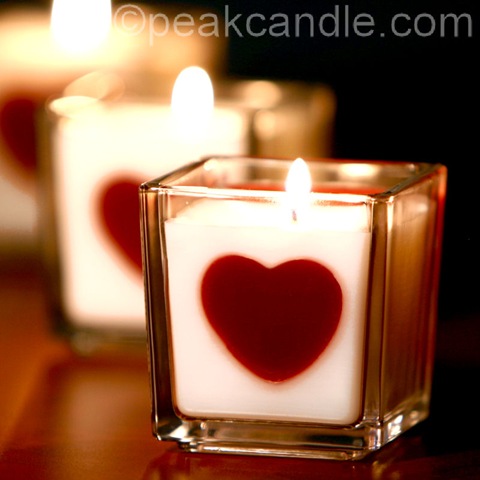 This twist on chunk candles is perfect for Valentine's Day!
You Will Need:
Small Heart-Shaped Cookie Cutter
Baking Sheet
Silicone Spray or Unflavored Cooking Spray
See the Chunk Candle tutorial for additional help with this project.
Instructions: 
1. Find an old baking sheet that can be used for wax. You may wish to coat it with a small amount of Silicone Spray or unscented cooking spray for easier removal of the wax.
2. Heat your pillar wax in a double boiler. Add color and fragrance as desired.
3. Pour the wax onto the baking sheet until it is approximately half an inch thick.
4. Allow the wax to cool until it is firm but still pliable, like cookie dough.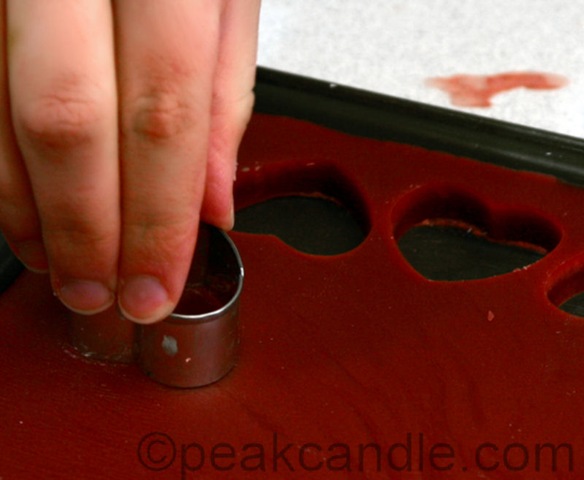 5. Gently press your cookie cutter into the wax and move it from side to side until the entire heart is free from the wax around it.
6.You can remove the heart-shaped wax at this time, or leave it on the sheet until the wax is completely hardened. You may want to place the baking sheet in the refrigerator to make the wax more brittle and break the hearts out of the rest of the wax.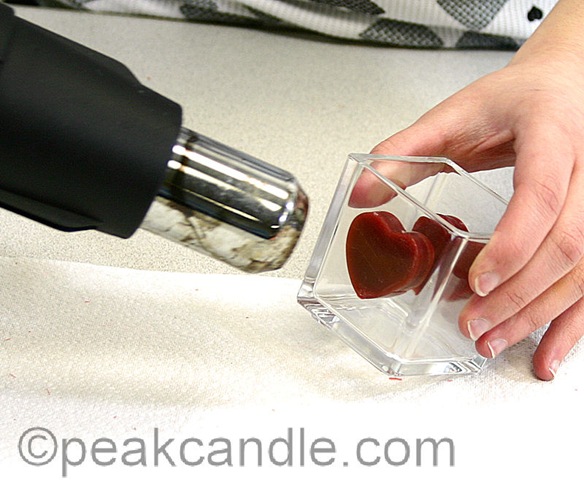 7. Heat one side of your square votive holder with a heat gun and press one of the hearts against the inside of the glass until it adheres.
8. Repeat step 7 on the opposite side of the votive holder.
9. Wick the container as usual. We recommend using hot glue to secure the tab.
10. Heat your container wax in a double boiler and add fragrance and color as desired. Tip: We recommend using no color at all or a very light color such as pale pink for more contrast.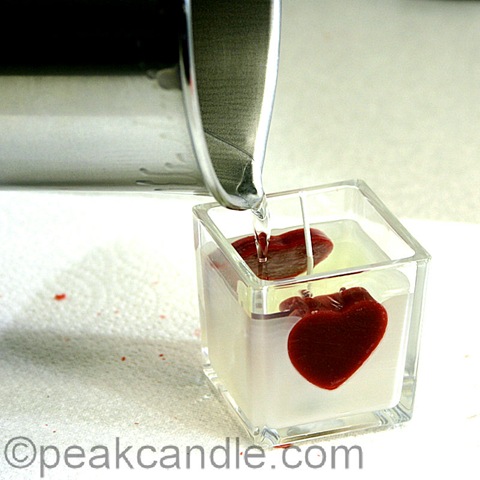 11. Pour the container wax at 160 degrees F. This is the ideal temperature to prevent the hearts from bleeding or releasing from the glass while preventing jump lines.
12. Allow the wax to cool completely and trim the wick to about 1/4″ inch. Enjoy!