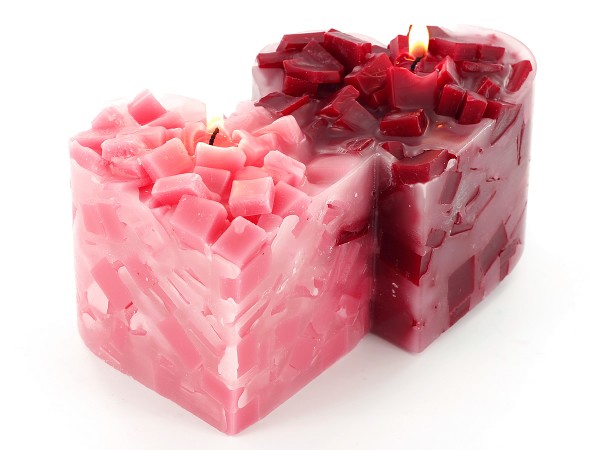 Try this fun double heart chunk candle project for a beautiful Valentine gift or décor!
You Will Need:
–Double Heart Mold
–Straight Paraffin Wax (or preferred Pillar wax)
–Red/Pink Liquid Dye (or red and pink dye chips)
–Wick
–Wick Screw
–Mold Sealer
–Pouring Pitcher
-Cookie Sheet
–Fragrance Oil (optional)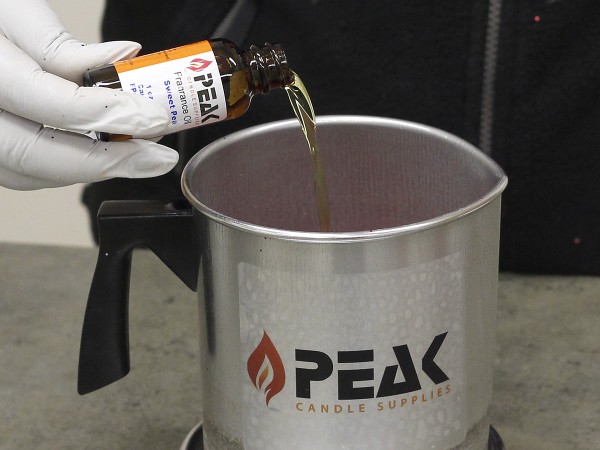 Step 1:
Melt your chunk wax in a double boiler. For most cookie sheets, you will need about 1-2 lbs. of wax depending on how thick you want the chunks. When the wax is melted, add your fragrance if desired and mix thoroughly.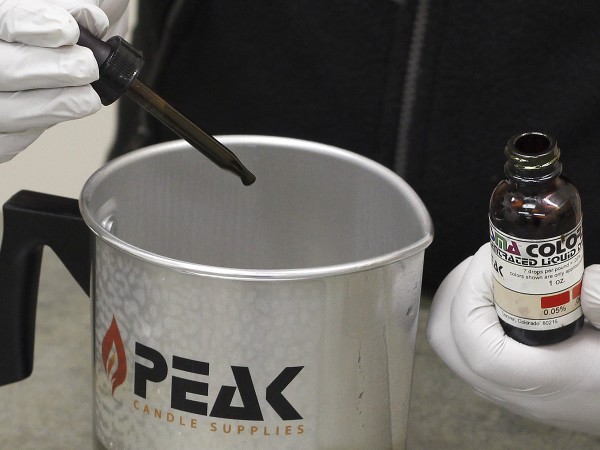 Step 2:
Add your desired amount of dye to achieve a shade of pink and mix thoroughly. To test the approximate color of the wax, you can drip some of the wax onto a white surface such as a paper plate.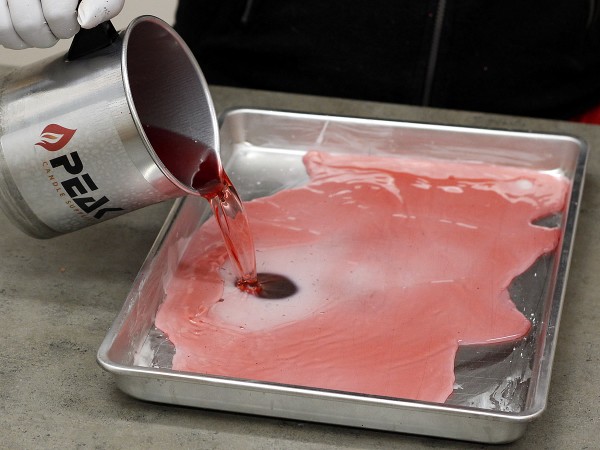 Step 3:
Pour the wax onto the cookie sheet. You may wish to grease the cookie sheet first with silicone spray or unscented cooking spray to help the wax release when ready.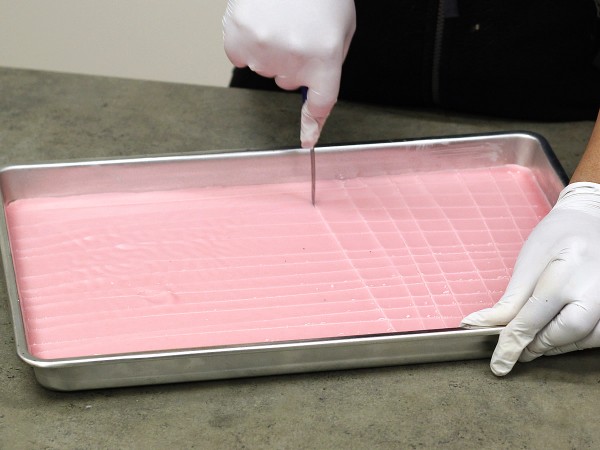 Step 4:
When the wax has partially cooled to a soft cookie dough consistency, use a knife to cut horizontal and vertical lines in the wax, creating small, square chunks. Allow the wax to finish cooling completely.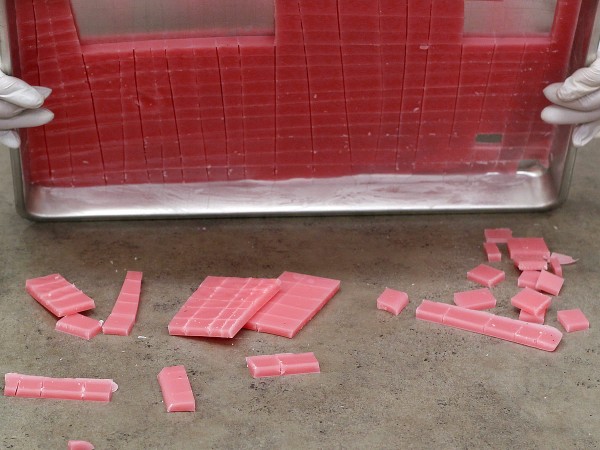 Step 5:
When the wax is completely cool, turn the cookie sheet over and remove the chunks from the sheet. You may need to tap the back of the sheet to help them release, or use your fingers to remove and separate them.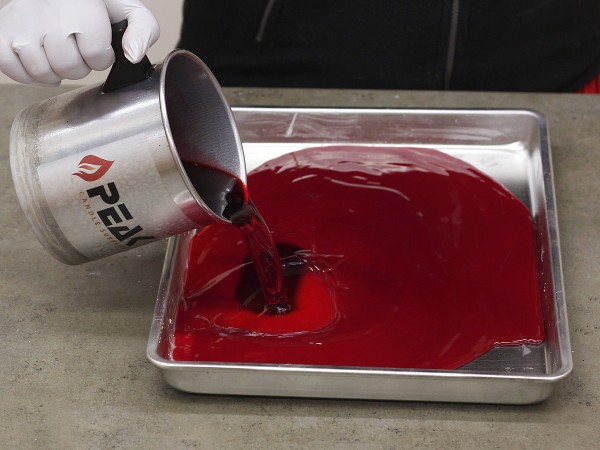 Step 6:
Set the pink chunks aside and repeat steps 1-5 with a darker shade of red.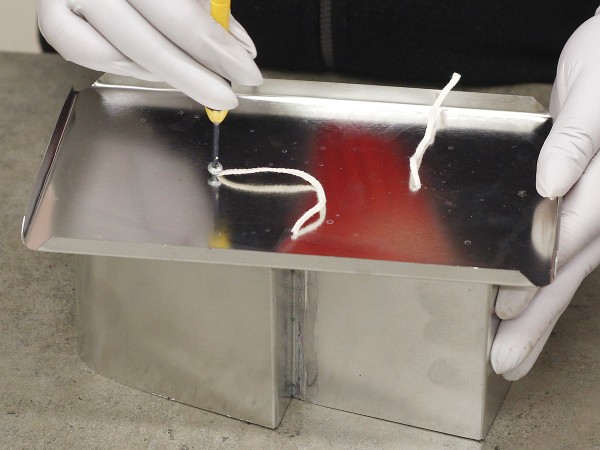 Step 7:
Melt some more wax for the over-pour. While the wax is melting, prepare your mold with wick, wick screw, and mold sealer.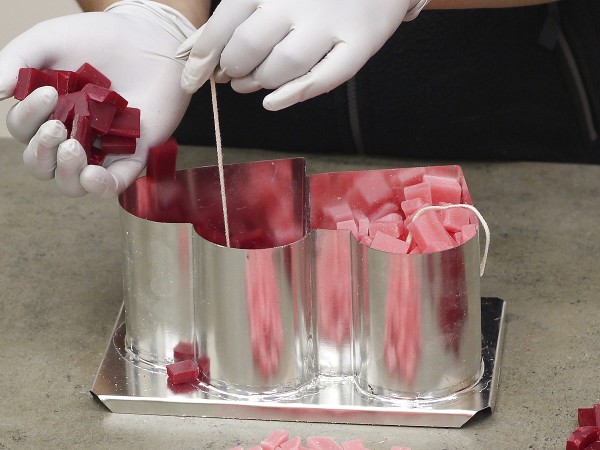 Step 8:
Place the pink chunks into one of the hearts, and place the red chunks into the other heart. You can pour them in randomly or arrange them as desired.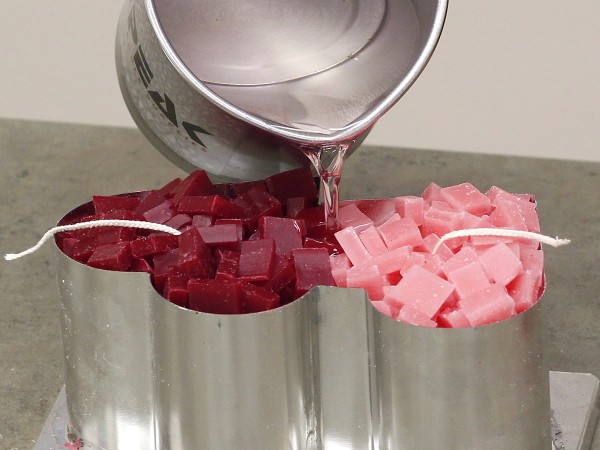 Step 9:
When the wax is fully melted and the chunks are arranged how you would like them, pour the wax over both sides of the heart mold until the wax level reaches the top of the mold. Allow to cool completely.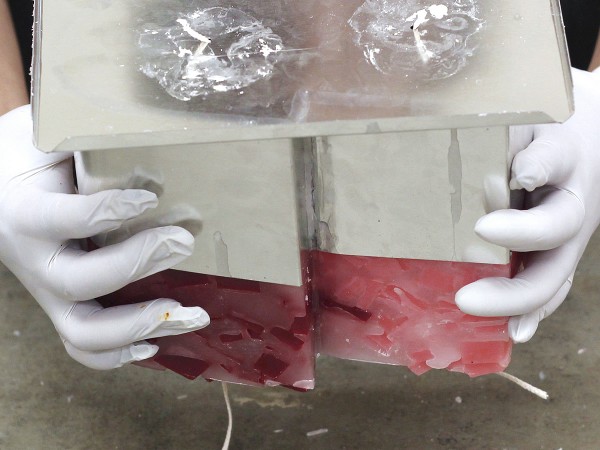 Step 10:
When the candle is completely cool, remove the mold sealer and wick screw and gently remove the candle from the mold. If you left the chunks sticking out of the top of the wax like we did, that will be the top of the candle. If not, you can flip the candle over and have the bottom of the mold be the top of the candle. Trim the wicks on both ends and enjoy!