Learn how to make these adorable candles using the "whipped wax" technique.
You Will Need:
Container Wax (such as IGI 4630)
Whisk
Cupcake Cups
Muffin Pan
Instructions: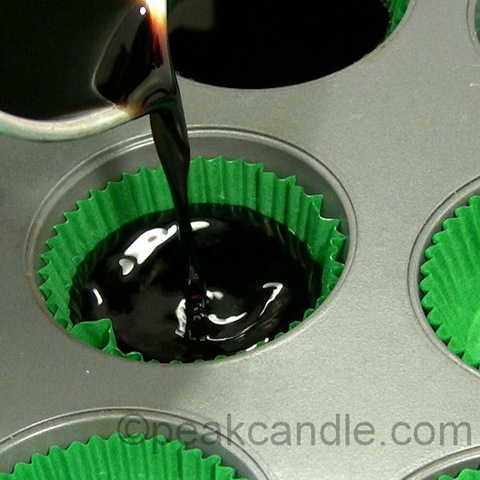 1. Melt your pillar wax in a double boiler, add your fragrance and dye, and mix thoroughly. Place your  cupcake cups inside of the muffin pan. Pour the wax into the cupcake cups, almost up to the top. For this layer, pour the wax at about 140-145 degrees Fahrenheit.
2. When the wax starts to congeal, insert your pre-tabbed wick, just as you would do when making a votive candle.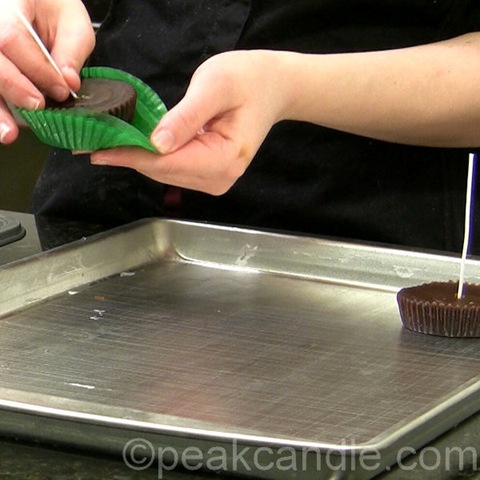 3. When the wax has completely cooled, carefully peel the cupcake cups away from the wax and place the candles on a cookie sheet or on top of newspaper or paper towels to catch any excess wax when you add the frosting.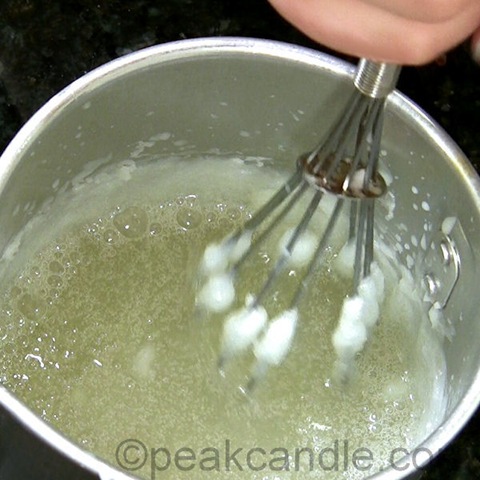 4. While the wax is cooling, prepare your whipped wax. Melt your container wax in a double boiler and add  your fragrance. For white frosting, do not add any dye. For colored frosting, add a few drops of your desired color. Take the wax off the heat and whisk it as it cools. As the temperature lowers, it will start to congeal. Continue whisking the wax as it lightens in color. Soon it will begin to look like whipped cream. .
5. When the temperature reaches about 85-90 degrees Fahrenheit, scoop the wax onto the top of your cupcakes and use a fork or spoon to smooth it out for your desired look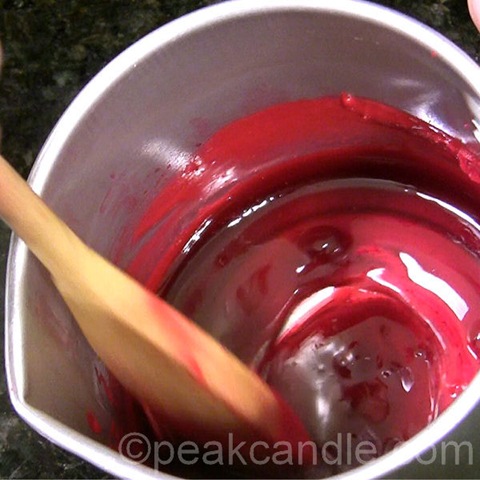 6. To make "syrup" to drizzle on top, re-melt any container wax used for your frosting, or melt new container wax if you'd like to use a different scent. Add more dye for a darker color, and mix thoroughly. Allow the wax to cool until it thickens. At this point, the wax will have a "gooey" congealed look. Carefully drizzle the wax over the top of the frosting.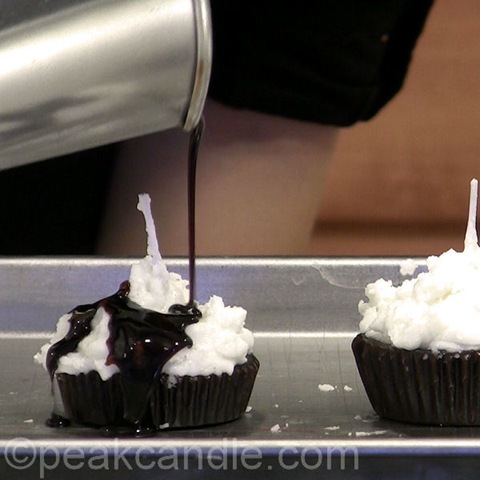 7. Non-flammable decorations, such as wax hearts, can be added while the frosting is still warm.
8. Allow to cool completely, trim your wick, and enjoy!