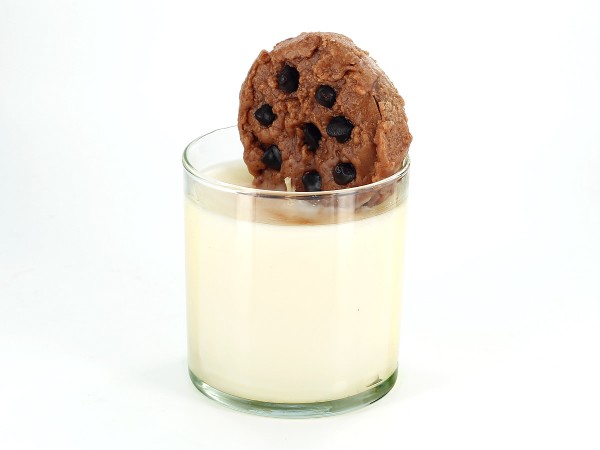 This cookies and milk candle is great for any time of year, but Santa would especially love to see it on Christmas Eve!
You Will Need:
–11.5 oz Tumbler (or preferred container)
–Container Wax (We used IGI 4630)
–Pillar Wax (We used IGI 4625)
–Round Floater Mold
–Wick
–Fragrance Oil (We used Cookies for Santa)
–Brown Dye
–Pouring Pitcher
-Whisk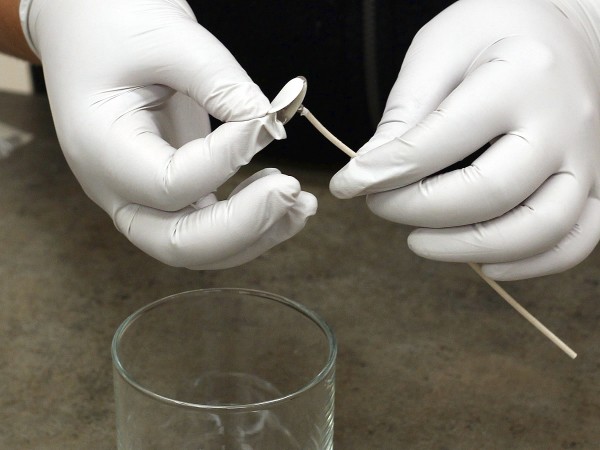 Step 1:
Melt your pillar wax in a double boiler. While it is melting, wick your container.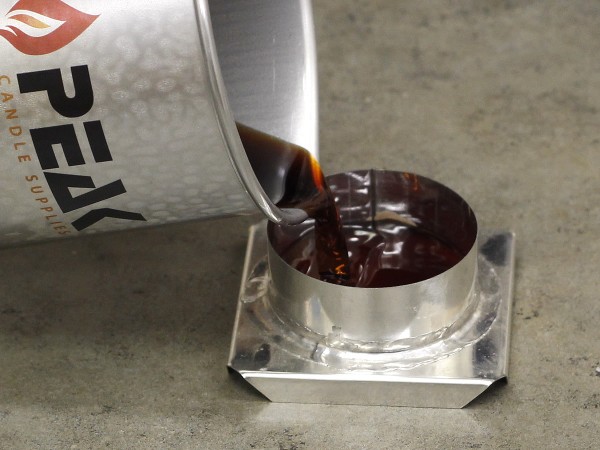 Step 2:
Once the wax is melted, add your fragrance and a few drops of brown dye. Pour it into the round floater mold and allow to cool. Leave some wax leftover in the pouring pitcher for later.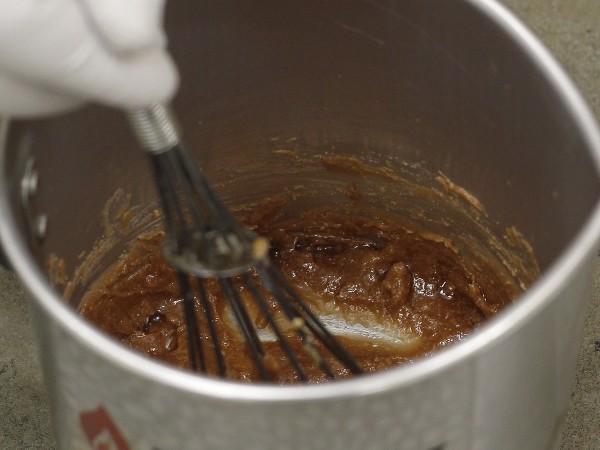 Step 3:
Remove the cooled wax from the round mold and re-melt the leftover wax. Remove the wax from the heat and whisk it as it cools until it reaches a thick, oatmeal-like consistency. Use a spoon or fork to apply the wax to the round "cookie" you made. Set aside to cool.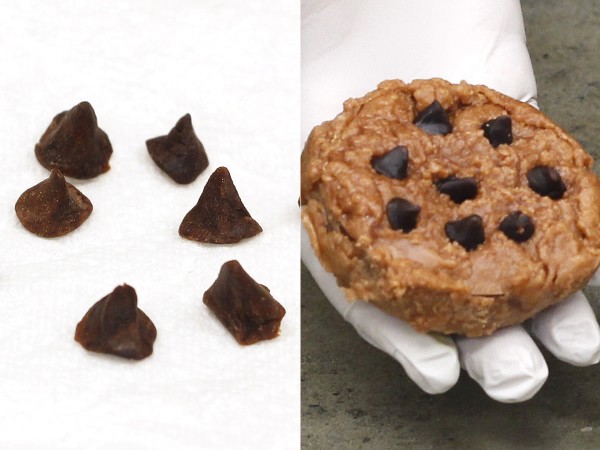 Step 4:
Melt the remaining wax once more and add some more brown dye to make it darker. Pour a small amount onto a cookie sheet or mold. As it cools, sculpt into the shape of chocolate chips using your fingers, and place them on the "cookie".
Step 5:
Melt the container wax in a double boiler. Add fragrance and mix thoroughly but do not add color.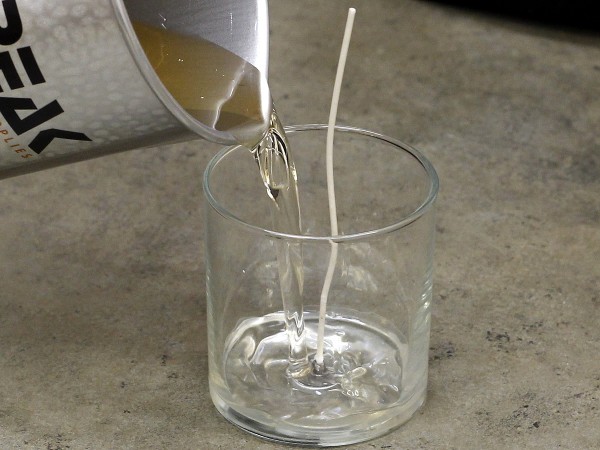 Step 6:
Pour the wax into the container and allow to congeal. When the wax is mostly cool but still soft, put the cookie into the wax and cool completely. Trim the wick to ¼" and enjoy!