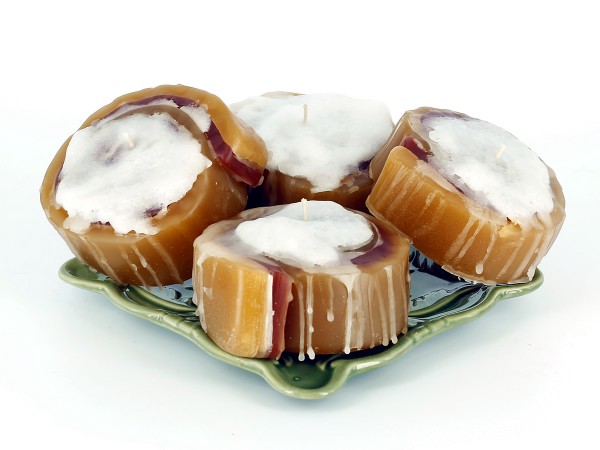 You won't believe how easy it is to make these yummy looking cinnamon roll candles!
You Will Need:
–Pillar Wax (Such as IGI 1343 or 4625)
–Pouring Pitcher
-Cookie Sheet
–Cinnamon Buns Fragrance Oil
–Wicks
-Brown Candle Dye (Liquid or Dye Chips)
–Butterscotch Candle Dye (Liquid-Golden Honey or Dye Chips)
-Knife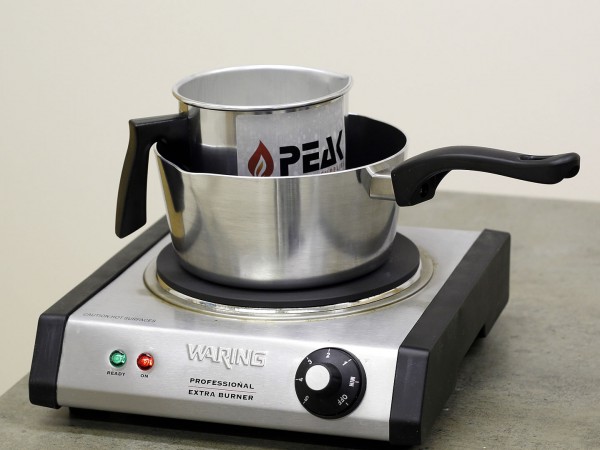 Step 1:
Melt about 1 lb of wax (you may need slightly more or less depending on the size of your cookie sheet) using the double boiler method.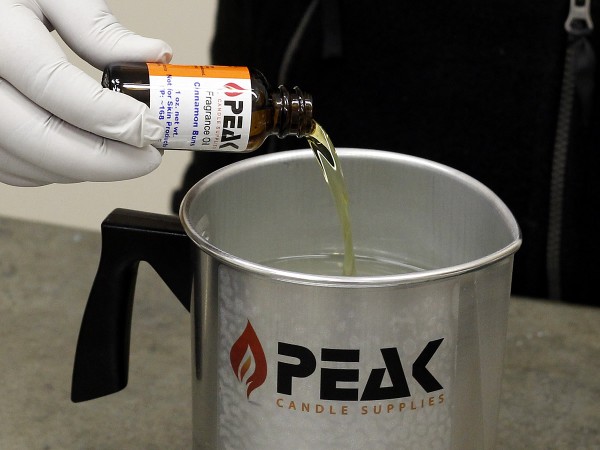 Step 2:
Once your wax has melted to the appropriate temperature of 175-180 you can mix in your fragrance oil, and dye. Depending on which wax you are using will determine how much fragrance you should add per pound of wax. Since we are using 1343 for this tutorial we will add in ½ oz. of fragrance for 1 lb. of wax, and use about 3 Butterscotch Dye Chips or 2-3 drops of Golden Honey/Vanilla Liquid Dye.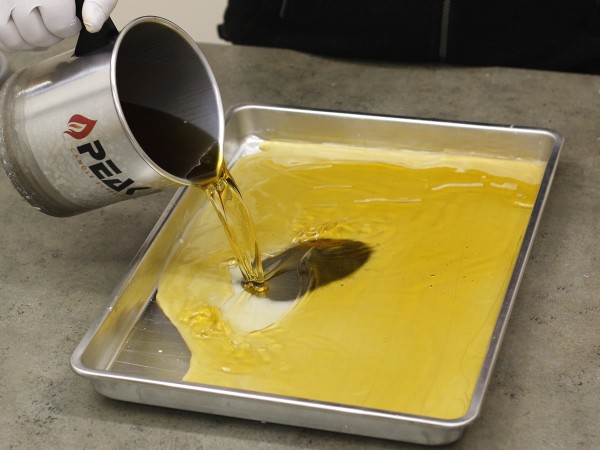 Step 3:
Pour the wax into your cookie sheet (it should be about ½ inch thick), and let it set until it has reached cookie dough consistency. While it is cooling, melt another pound of wax for the darker brown layer.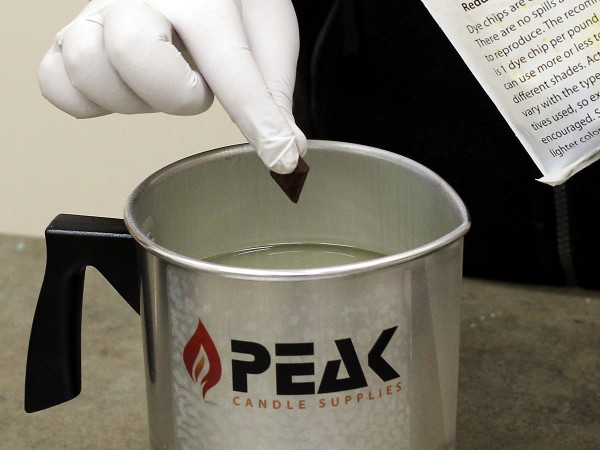 Step 4:
Once it has completely melted and you add in your fragrance, you will add in 3-4 Brown Dye Chips or 4 drops of Brown Liquid Dye and mix thoroughly.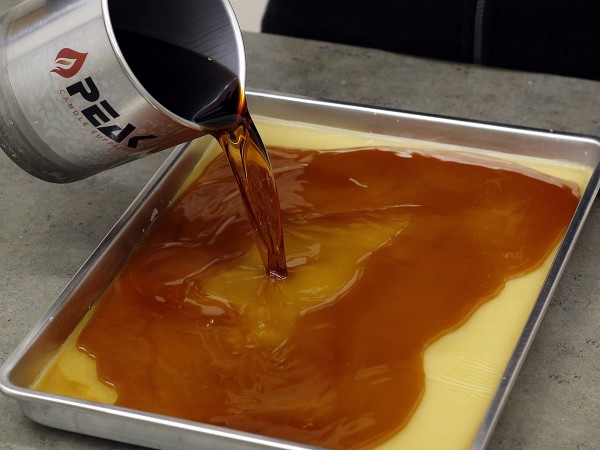 Step 5:
With the wax at about 170 degrees F., pour the dark brown wax on top of the first layer that you poured on the cookie sheet. Try to move the pouring pitcher around as you pour this layer so that it does not melt a hole into the first layer of wax.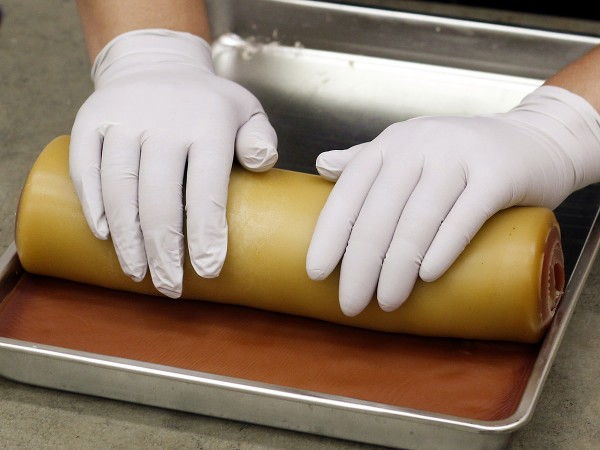 Step 6:
After your entire wax has cooled to where it is a soft, pliable cookie dough consistency, lift one end out of the cookie sheet, and start to roll it up. Press firmly on the completed roll to help secure both layers.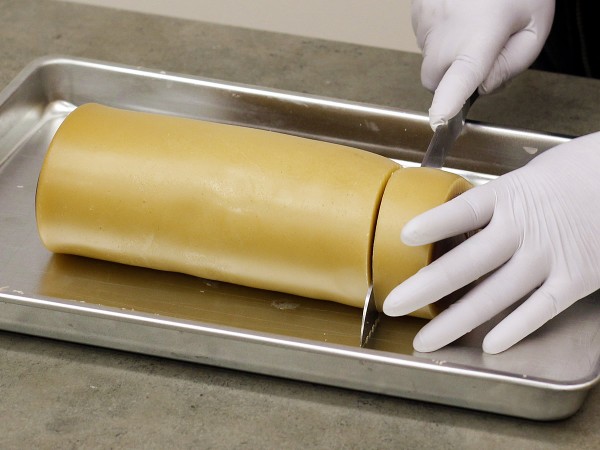 Step 7:
Using a large knife, cut 2 to 3 inch thick slices of the roll to create the cinnamon rolls.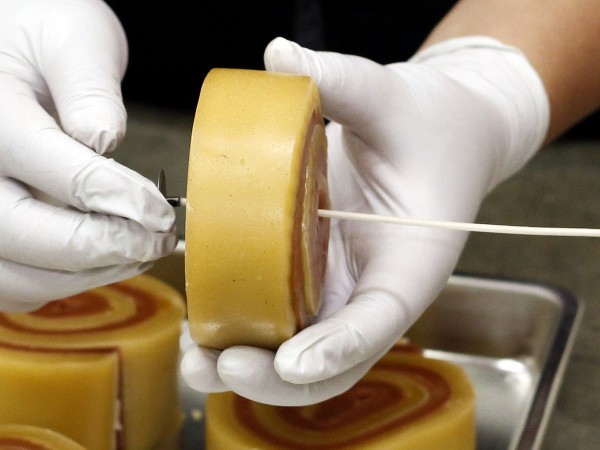 Step 8:
Insert the wicks up through the bottoms of the rolls. Pre-tabbed wicks work best for these, but raw wicks can work too. If there is no hole between the rolled layers you can make one by using a wick pin, or other skewer type tool.
Step 9:
For the frosting, melt a small amount of wax and whisk it using a whisk or fork until it is a thick, runny consistency and drizzle it over the cinnamon buns. If you want a thicker frosting, keep whisking it until it is a thicker consistency then spoon onto the tops. When the wax is completely cool, trim the wicks to ¼" inch, and enjoy!