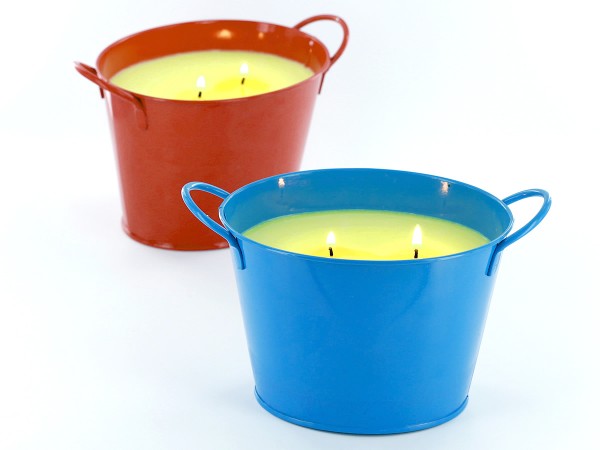 Make these easy citronella candles to keep away the bugs this summer!
You Will Need:
–Container Wax (We used soy since it burns at a slower rate)
–Containers (such as buckets, jars, or flower pots)
–Wicks (appropriate size for your wax/container combo, may need to double wick for larger containers)
–Wick Stickers or Hot Glue
–Wick Holder Bars
–Pouring Pitcher
–Citronella Fragrance Oil
–Candle Dye (optional)
–Wick Trimmers (recommended)
–Scale (recommended)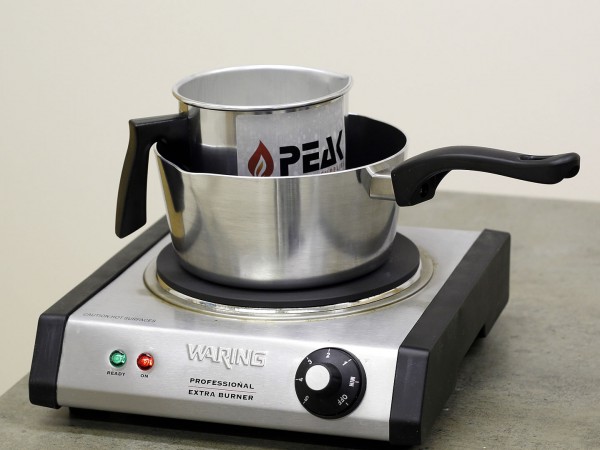 Step 1:
Melt the wax using the double boiler method or a designated wax melter.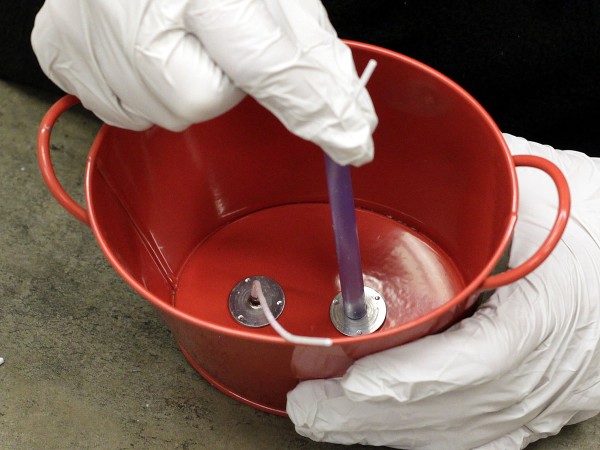 Step 2:
While the wax is melting, wick the container using wick stickers or hot glue. Secure the wicks at the top of the container with wick holder bars.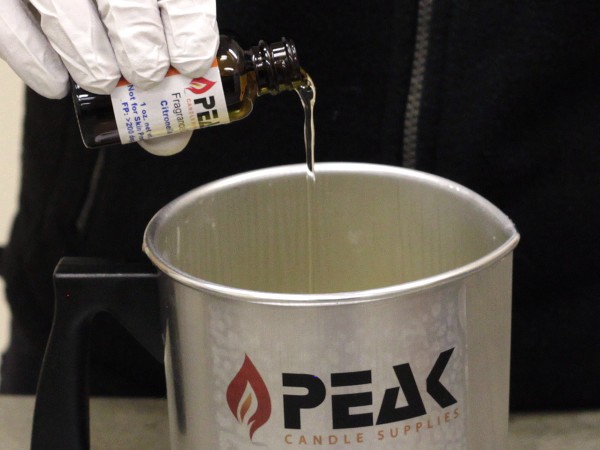 Step 3:
When the wax has fully melted and reached a temperature of about 175-185 degrees, add the Citronella Fragrance Oil and mix thoroughly. For soy, we used about 1.5 ounces per pound of wax. Be sure to check the recommended fragrance load for your wax choice.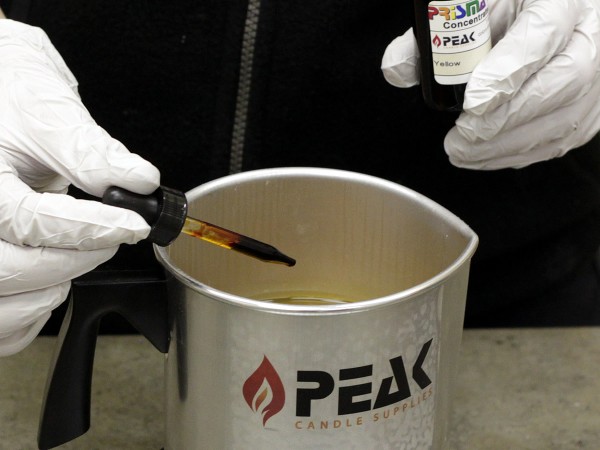 Step 4:
Add Concentrated Liquid Dye or Dye Chips if desired, and mix thoroughly.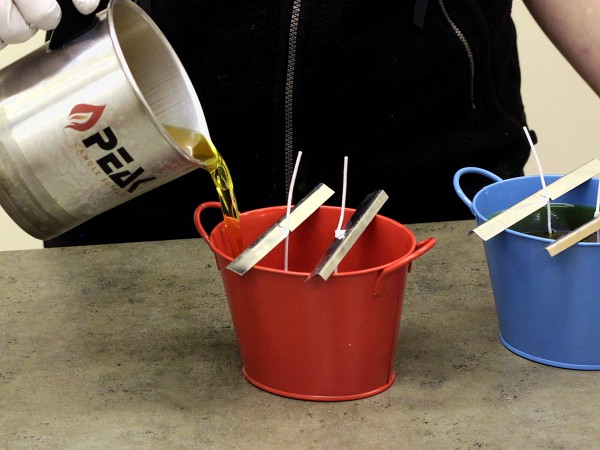 Step 5:
Pour the wax into the container at the recommended pouring temperature. Leave at least 1 inch from the top of the wax to the rim of the container to help protect the flames from the wind if burning the candle outside.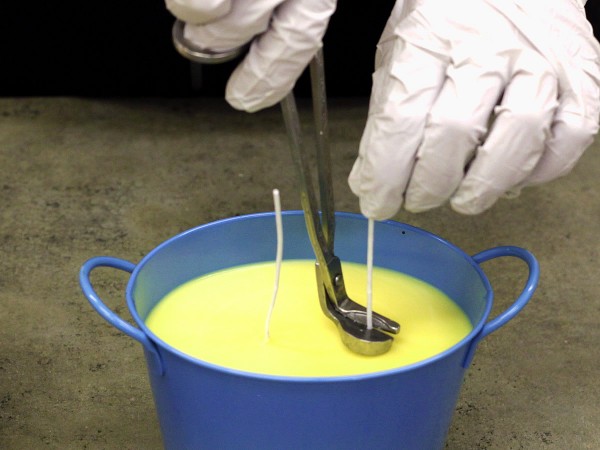 Step 6:
Allow the wax to cool completely. Once cool, trim the wicks to ¼" and enjoy! Remember to NEVER leave a burning candle unattended, and keep away from flammable objects.