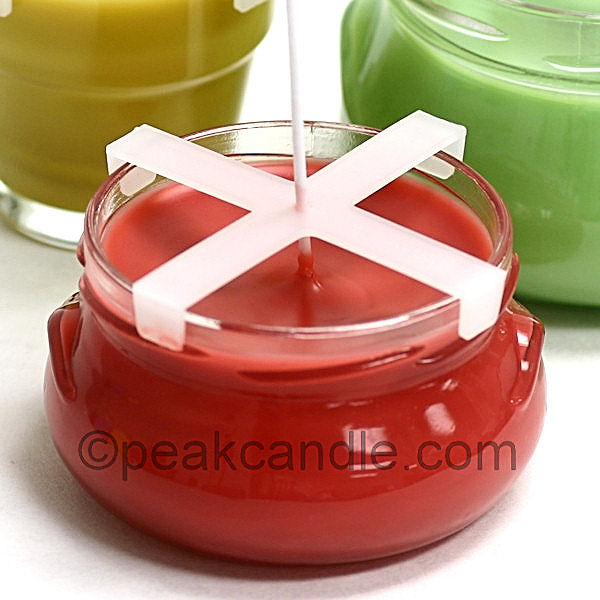 Have you ever had trouble centering the tops of your wicks in your container candles?
I hear time and time again from people that are frustrated with trying to center their wicks. And then, of course, there are those other people who don't really care if their wicks are off center. Whatever camp you might be in, there is an easy way to improve your candles, and help ensure that your wicks are centered. The insightful folks at The Wick Centering Tool Company have put together a handy dandy tool, appropriately called the Wick Centering Tool.
The usage is simple and straight-forward. Once your wick is adhered to the bottom of the jar, simply slide the top of the wick through the hole on the wick centering tool, and rest the tool on top of the jar. Then pour your wax, let it solidify, remove the tool, and marvel at your perfectly centered wick (don't forget to trim the wick).
The wick centering tools come in a variety of sizes to fit most common candle making applications. In addition to being useful for container or jar candles, they can also be used to center the wicks on pillar candles. They cost about 25 to 50 cents per piece, and they are entirely reusable. Clever, simple, inexpensive… wick centering tools are one of those things that simply makes life easier.
They are available in small, medium and large. The large ones have multiple holes for double wicking applications.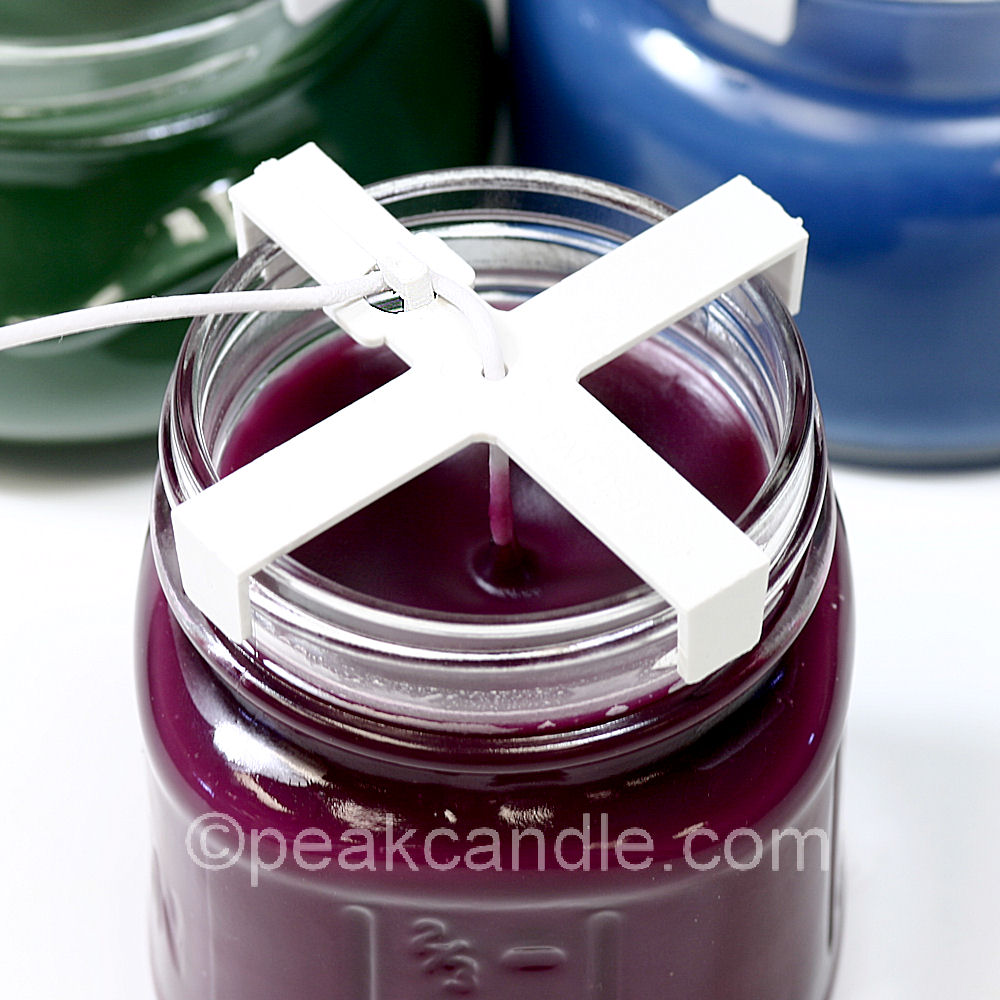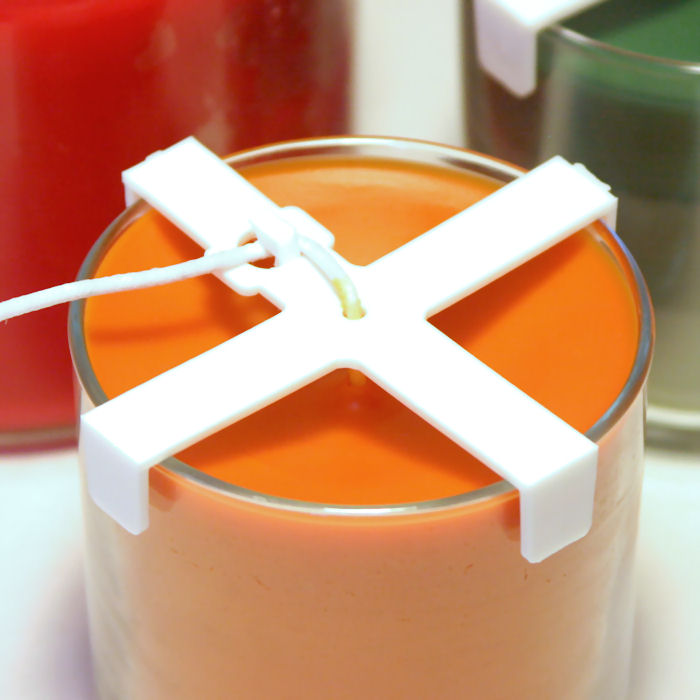 Small/Medium Wick Centering Tool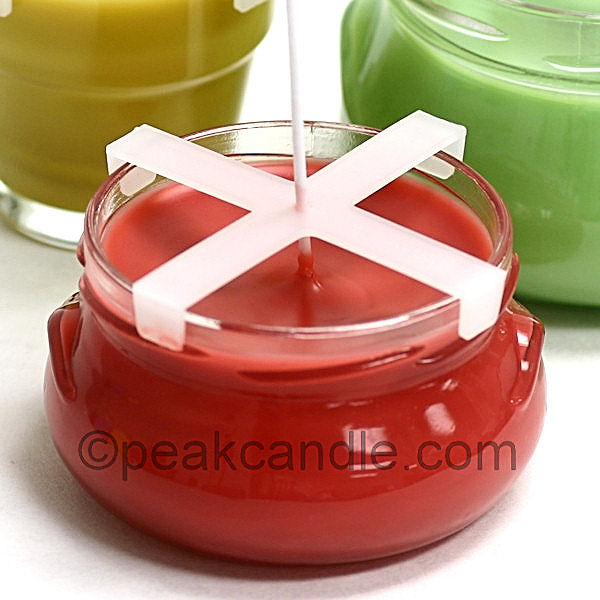 Medium Wick Centering Tool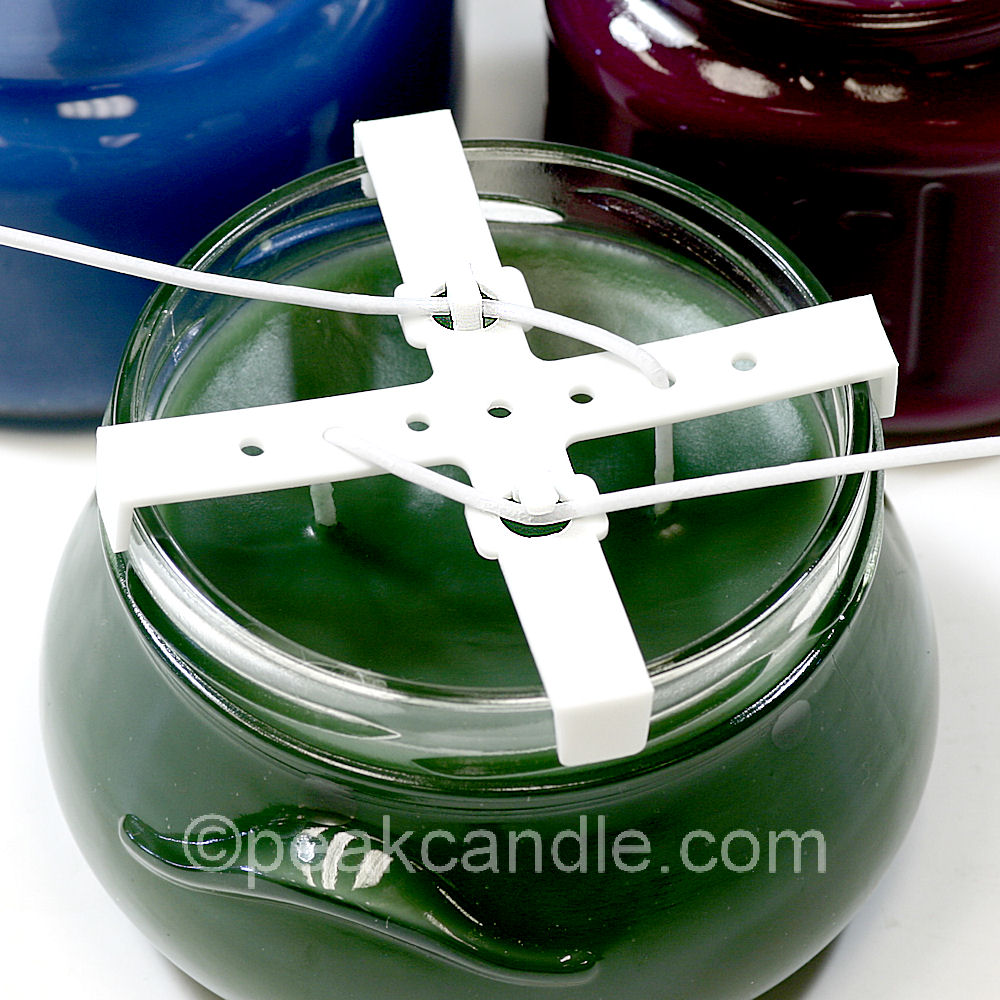 Large Wick Centering Tool