Yum! These soaps look and smell good enough to eat!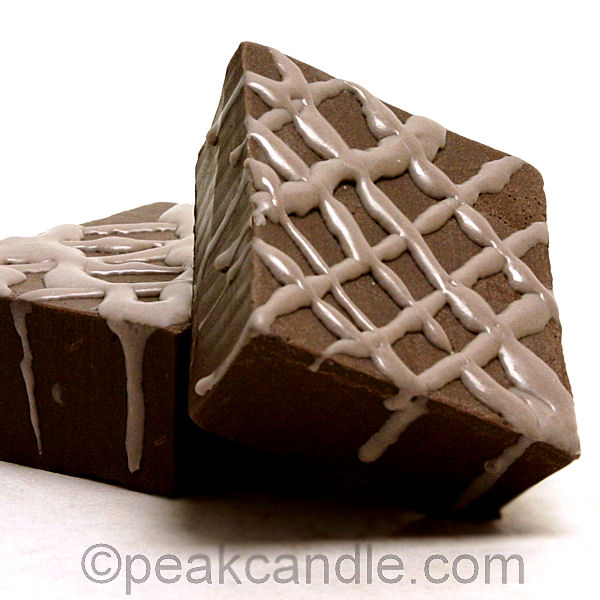 Enjoy the look and smell of freshly made fudge, without the calories!
You Will Need:
Instructions: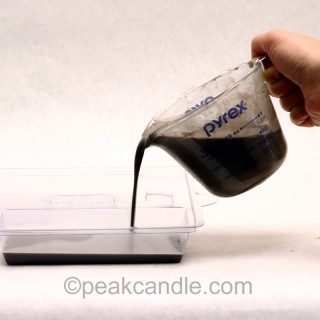 1. Cut the soap into small chunks and microwave in a microwave-safe dish for 30-second increments until completely melted.
2. Add fragrance and colorant until your desired color is achieved. Start with a small amount- a little can go a long way!
3. Pour soap into the mold and allow to cool completely before attempting to remove the soap.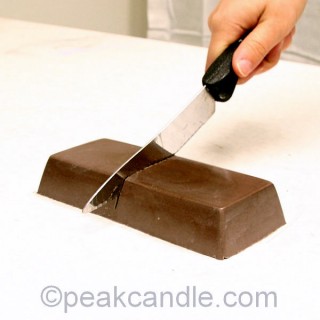 4. Once you have removed the soap from the mold, cut it in half and slice off the edges to make it look like pieces of fudge.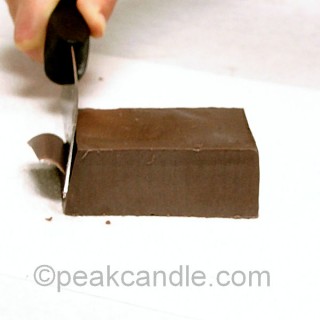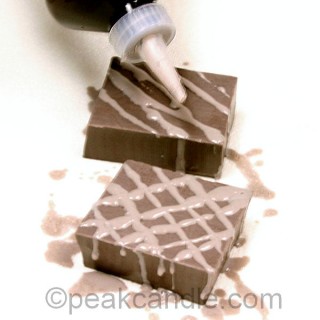 5. For the drizzle, melt a small amount of soap base and add your desired color and fragrance to create different "flavors" of fudge. Here, we used Hot Cocoa with a smaller amount of Swiss Chocolate Mica than what was used for the original soap. This gave ours a "double chocolate" look.
6. Pour the soap into a bottle and secure a small pouring spout on the top. ( A spoon can also be used but it is a little more difficult to be accurate and may take some practice. Piping bags work, too.)
7. In quick, smooth motions, drizzle the melted soap onto the fudge soap bars and allow to cool.
8. Enjoy a delicious smelling soap treat!