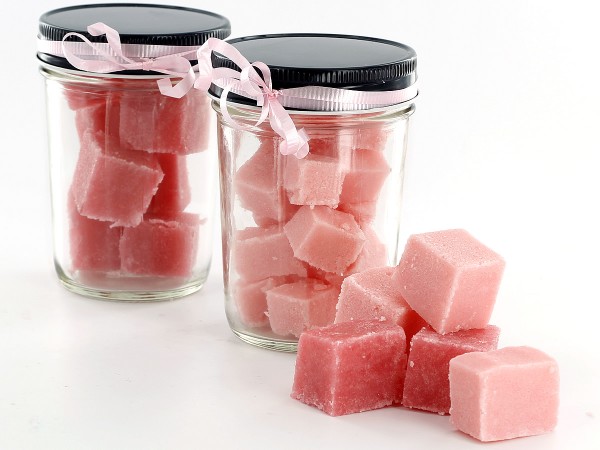 These elegant, exfoliating sugar scrub soap cubes are perfect for dry winter skin and make a great Valentine gift!
You Will Need:
–Melt & Pour Soap Base
-Granulated Sugar
-Vegetable Oil (or oil of your choice such as Olive or Almond Oil)
–Square Soap Mold
–Bath & Body Safe Fragrance Oil (optional)
-Allura Red Liquid Colorant (or color of your choice – micas work great too!)
-Microwave Safe Pouring Container
-Knife
-Storage Container (we used 8 oz. Jelly Jars)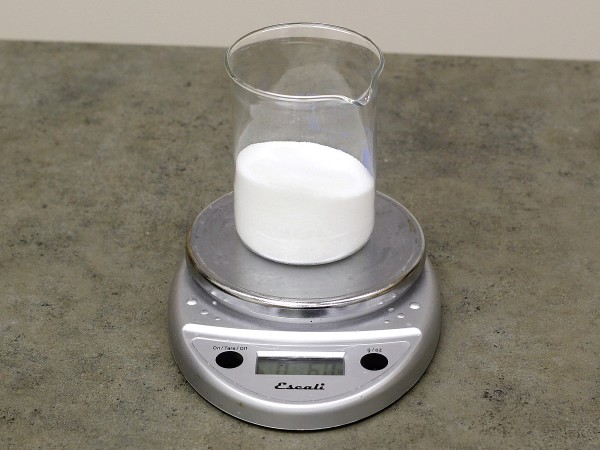 Step 1:
Measure your ingredients on a scale. For a relatively small batch (about 18 cubes) we used 3 oz Soap Base, 6 oz sugar, and about 2 oz oil. Tip: You may need to adjust your oil ratio depending on your climate and humidity. Cut the soap base into small chunks and melt in the microwave.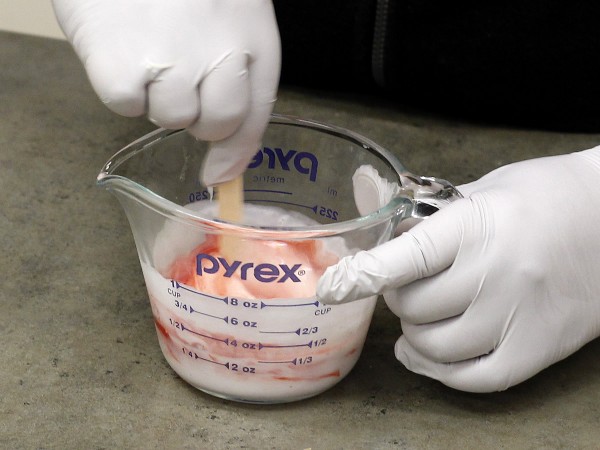 Step 2:
Once the soap base is melted, add your desired fragrance and color and mix thoroughly.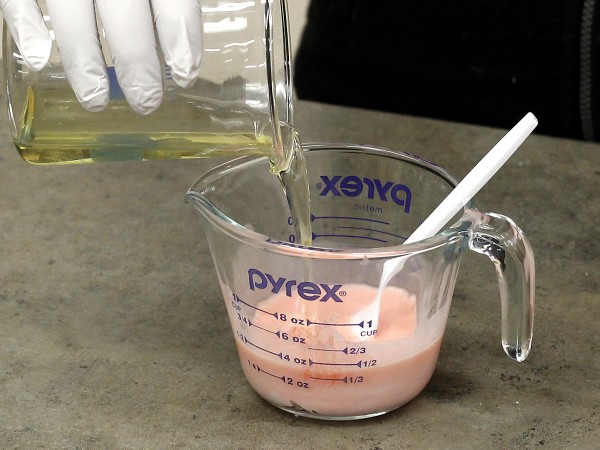 Step 3:
Add the oil and stir until it is fully integrated with the soap.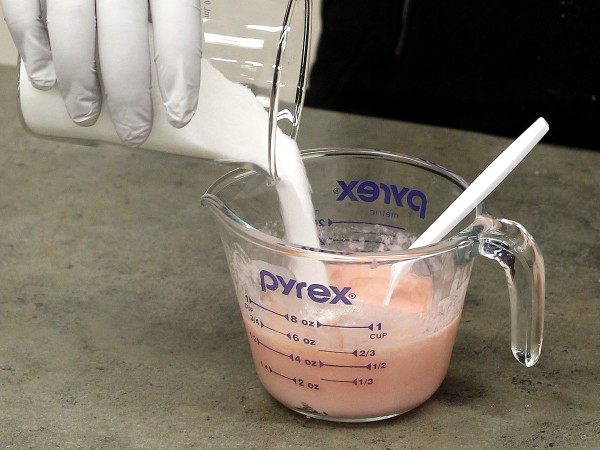 Step 4:
Finally, add the sugar. Once the sugar is added, the soap will thicken and set up quickly, so it helps to add it in slowly while stirring (like when you are baking). Mix it all together until you have a thick, sugary paste.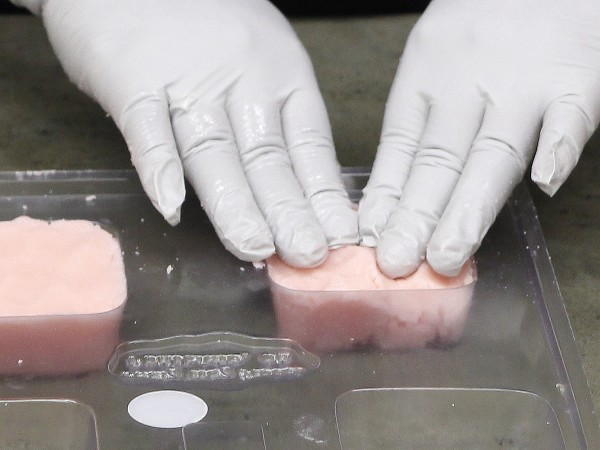 Step 5:
Immediately transfer the mixture into your soap mold. Press down with your fingers to fill in any air pockets so you will have a solid block of soap. Allow to set up completely before removing from the molds. (This should take at least an hour.)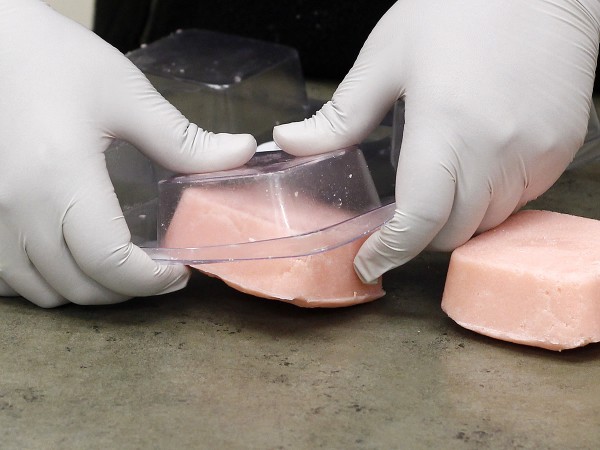 Step 6:
Gently remove the soaps from the molds by pressing firmly on the outside of the mold with your thumbs.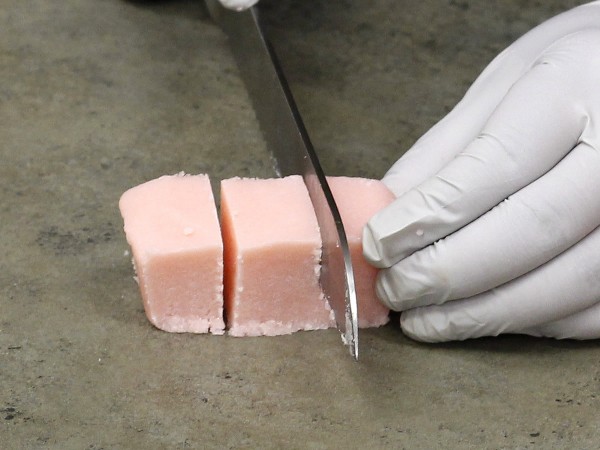 Step 7:
Use a sturdy knife to cut the soap into cubes.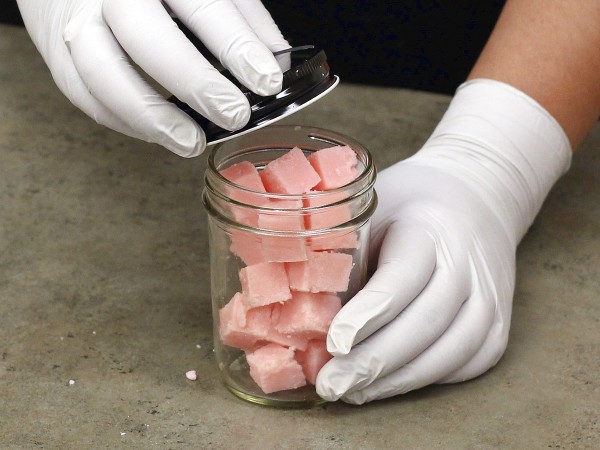 Step 8:
Place the soaps into the storage container (something with an airtight seal works best) and decorate with a ribbon if desired. Keep them for yourself or give as thoughtful gifts!