These soaps embedded with fake bugs are sure to creep out anyone this Halloween!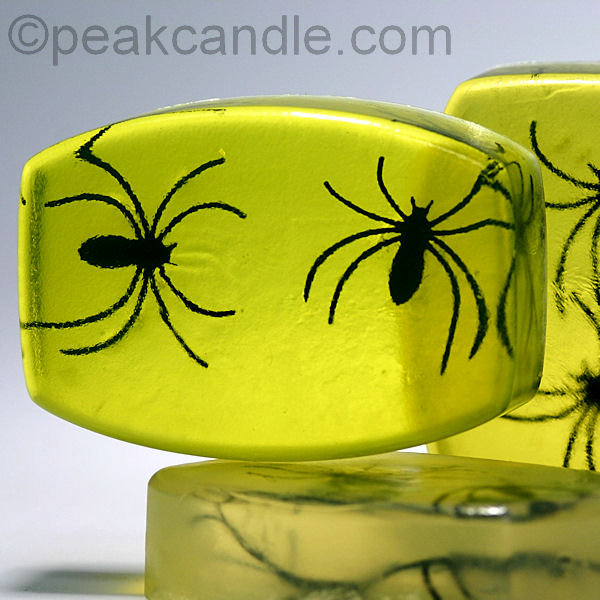 You won't believe how easy this fun project is!
You Will Need:
Instructions:
Cut the soap base into chunks and microwave in the measuring cup for 30-second increments until completely melted.
Stir in your favorite fragrance and liquid colorant. Powdered colorants will cause your soap to become opaque or cloudy so that you won't be able to see the bugs!
Pour the soap base into the mold and add the bugs. Try pushing the bugs toward the bottom of the mold with a fork. They may try to float to the top.
Allow your soaps to cool completely before removing them from the mold.
Now you can display this creepy soap in your bathroom at your next Halloween party! It also makes a great gag gift!
Tip: Try making an amber-colored soap using fake flies and mosquitos for a prehistoric fossil soap!