Beat the heat with this fun project to make with the kids, or for cute summertime gifts!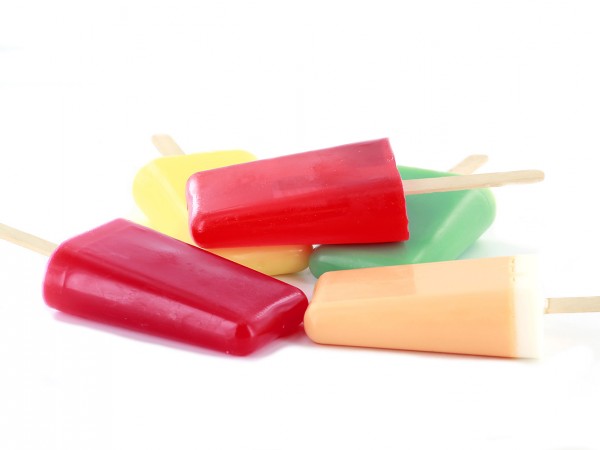 You will need:
Step 1:
Cut your soap base into small chunks and place them in a microwave safe container. Microwave the soap for 30-second increments, stirring occasionally, until fully melted.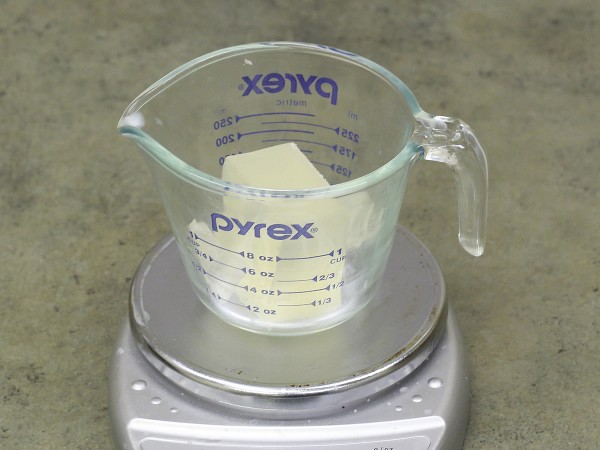 Step 2:
Stir in your fragrance oil and colorant. Recommended usage of fragrance is ¼ oz to ½ oz per pound of soap base. For the colorant, start with a small amount and add more until desired shade is reached.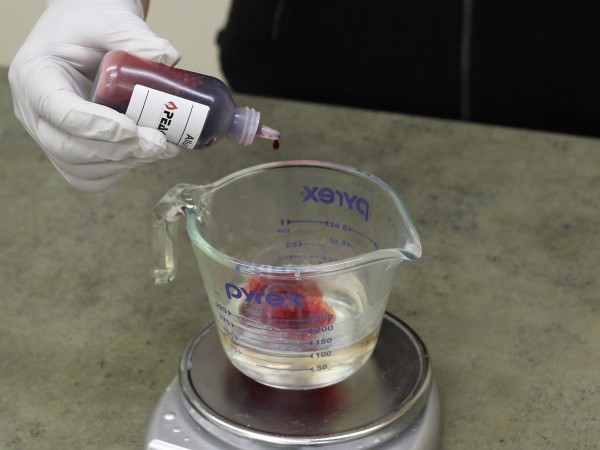 Step 3:
Pour your soap into the popsicle molds. Most plastics can withstand temperatures around 140 to 150 degrees F., so take care not to pour the soap too hot or it may warp the plastic. If there are bubbles on the top of the soap, you can spray the tops with rubbing alcohol to minimize the bubbles. Tip: Depending on your molds, it may be more difficult to remove the soaps than it is with regular soap molds. Try spraying the insides of the molds with non-flavored cooking spray before pouring the soap to help release.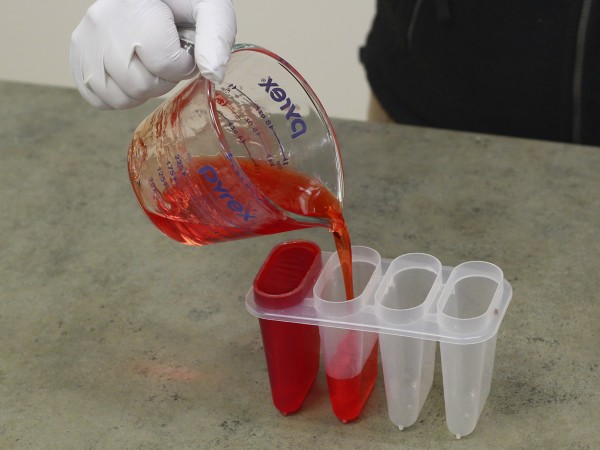 Step 4:
Allow the soap to begin cooling, but keep an eye on the temperature and consistency. Once the soap has formed a somewhat thick skin on the top (about ¼"), gently insert a popsicle stick into the center of the soap. If it does not stay in place, remove the stick and allow the soap to cool a bit more before trying again.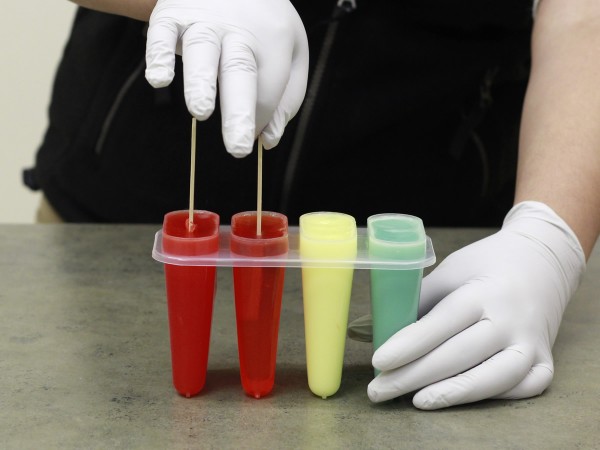 Step 5:
Allow the soap to cool completely before attempting to remove them from the molds. If you try to remove them too soon, you may end up pulling the stick out with the soap still stuck in the mold. It may help to place the soaps in the freezer for 10-15 minutes to help the soaps contract. When the soap is completely cool, firmly squeeze the sides of the molds with your fingers until you see the soap separate from the plastic, and pull the soaps out using the popsicle stick. Now the popsicle soaps are ready to use! Just make sure no one tries to eat them!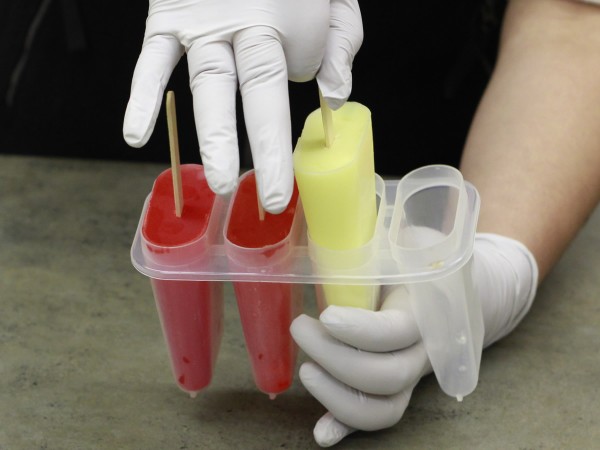 Additional Ideas:
-For a fudgesicle soap, try our Hot Cocoa Fragrance Oil with the Swiss Chocolate Mica using a white soap base. Mix in some of a clear base to get a darker, richer chocolate color.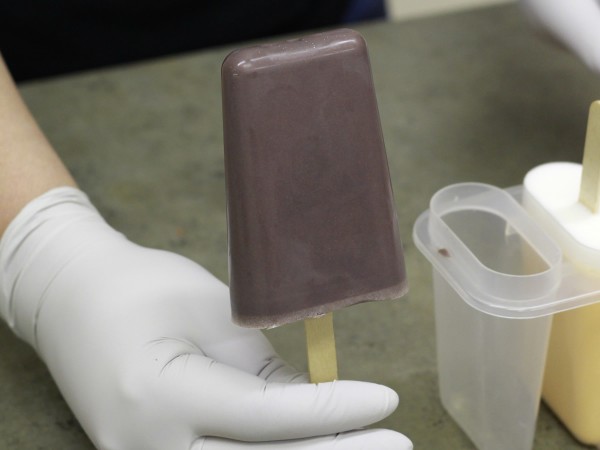 -To make an orange creamsicle soap, use our Orange Fragrance Oil (which has a hint of vanilla, but not enough to turn the soap brown) with just  a bit of the Coral Liquid Colorant in a white base, and fill the mold only about 4/5 of the way up. After the popsicle stick is set and the first layer is mostly cool, fill the mold the rest of the way up with uncolored white soap base.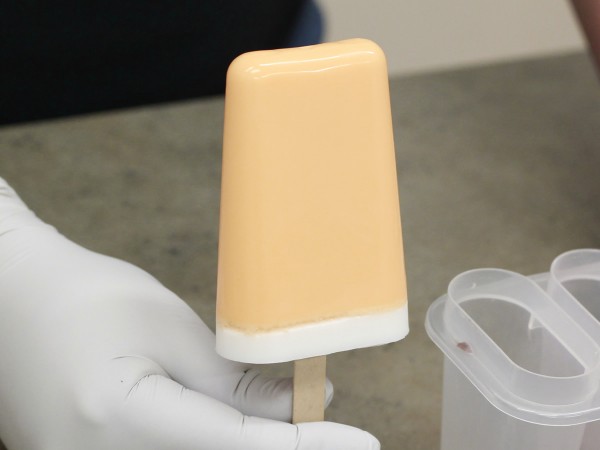 -Try embedding fruit-shaped soap like pineapple slices for fruitsicles! You can use a fruit-shaped mold, or cut it out using a paring knife.