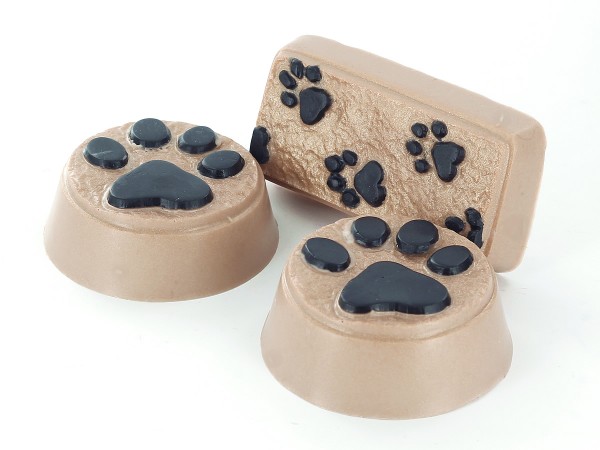 These cute paw prints soaps are perfect for the animal lovers in your life!
You Will Need:
–Paw Prints Soap Mold
–Melt & Pour Soap Bases (clear and opaque)
-Microwavable Pouring Container
–Liquid Dye Dropper
–Black Oxide
–Glimmer Beige Mica (or other preferred bath & body colorant)
–Fragrance Oil (optional)
-Alcohol Sprayer (optional)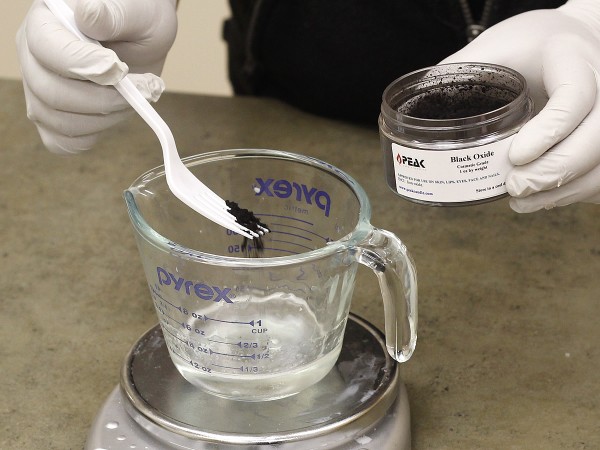 Step 1:
Melt a small amount (around 4 oz) of Clear Melt & Pour Soap Base. Any of the clear bases will work for this, as they will take the black color much better than the opaque bases. Cut into small chunks and melt in the microwave in 30 second increments. Add fragrance if desired, and stir in the Black Oxide until you are satisfied with the color.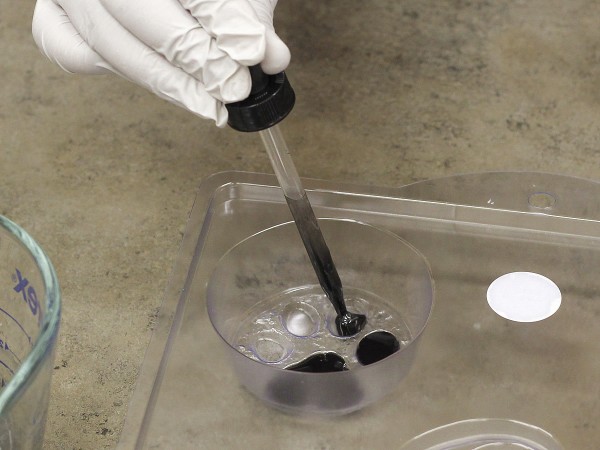 Step 2:
Squeeze some of the black soap into your liquid dye dropper and squeeze it back out into each paw print sections of the cavities. The dropper makes it easier to get the soap in the appropriate area without spilling over the edges. Once all of the paw print sections are poured, allow them to cool until they are solid to the touch.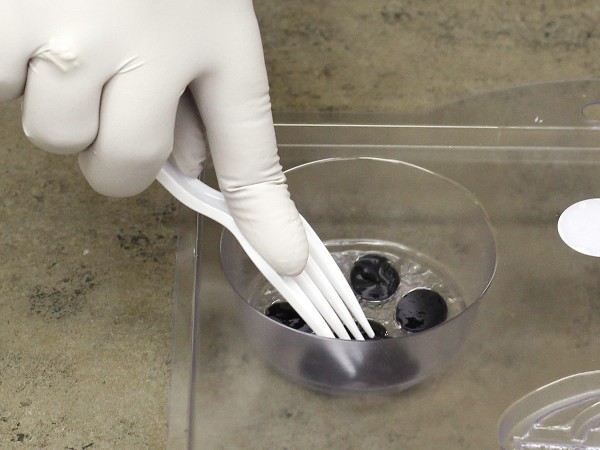 Step 3:
When the soap has hardened, use a fork to make score marks across the top to help them adhere to the second layer.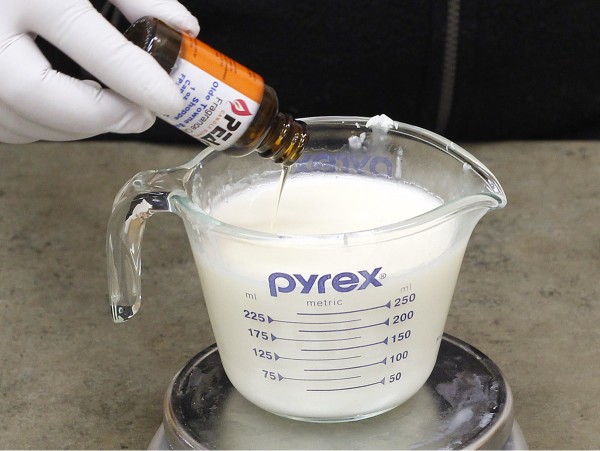 Step 4:
Prepare your opaque soap base by melting chunks in the microwave in 30 second increments. You will need about 13 more ounces of soap to fill all 3 cavities. Add your fragrance and colorant if desired.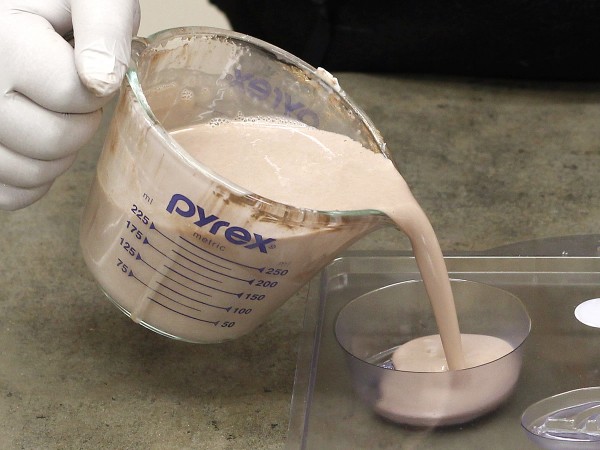 Step 5:
Pour your second layer of soap into each cavity at about 160-170 degrees F. You want the soap to be hot enough to adhere the layers together, but not so hot that it will warp the plastic molds.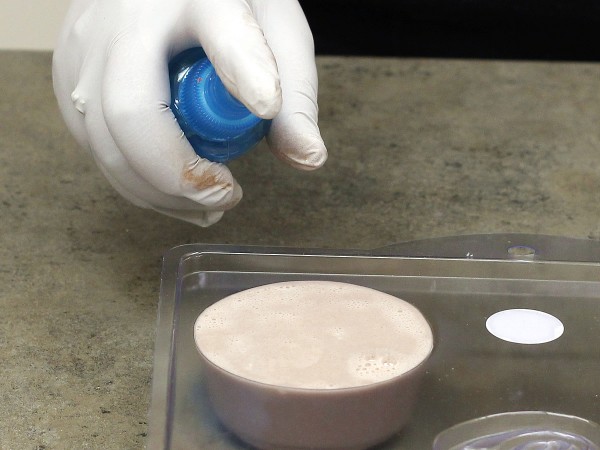 Step 6:
If you wish, you can use a sprayer bottle full of rubbing alcohol to spray the tops of the soaps before they cool to get rid of any bubbles.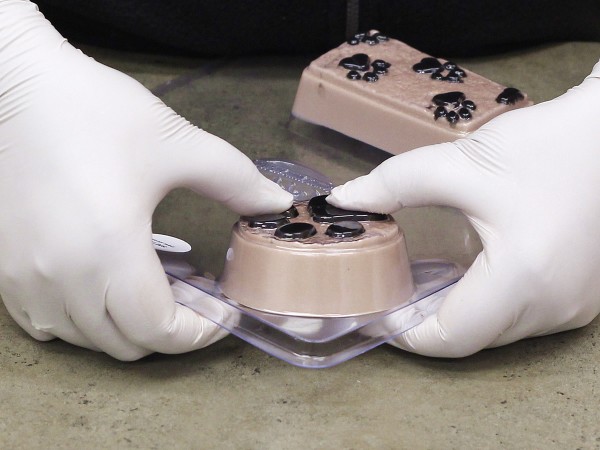 Step 7:
When the soaps have cooled completely, gently pop them out of the molds using your thumbs to help push them out. If you have trouble getting them out, try putting them in the freezer for about 5-10 minutes and try again. Do not try to force the soaps out because you don't want the layers to separate. Once the soaps have been removed they are ready to use, sell, or give as gifts!