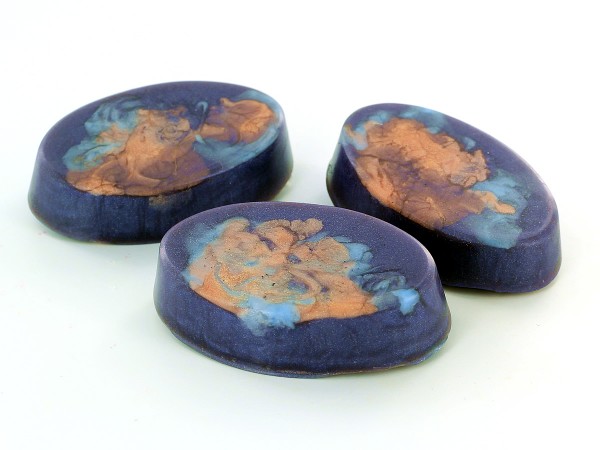 Learn to make these cool, outer-space inspired nebula soaps!
You Will Need:
–Oval Soap Mold (or other plain mold)
–Clear Melt & Pour Soap Base
–Twilight Blue Mica
–Other micas (such as Pearl Blue, Pearl Pink, Sparkle Gold)
–Bath & Body Safe Fragrance Oil (optional)
-Microwave Safe Pouring Container
-Other Microwave Safe Container(s)
–Liquid Dye Droppers
–Scale (Recommended)
–Thermometer (Recommended)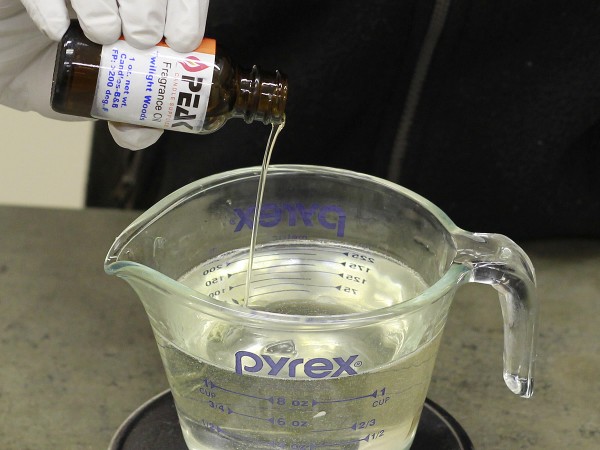 Step 1:
Melt some clear soap base in the microwave until fully melted. Add your fragrance if desired and mix thoroughly.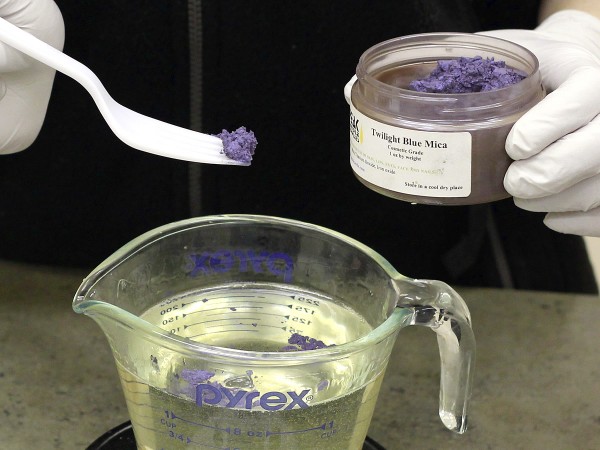 Step 2:
Add a generous amount of Twilight Blue Mica and mix thoroughly, making sure to break up any clumps.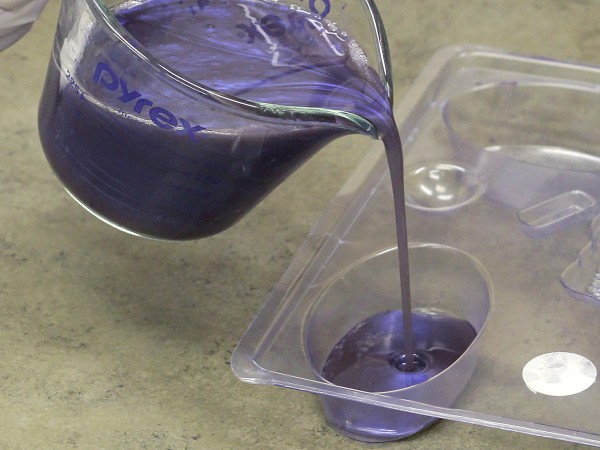 Step 3:
Pour the soap into the molds and allow to begin cooling.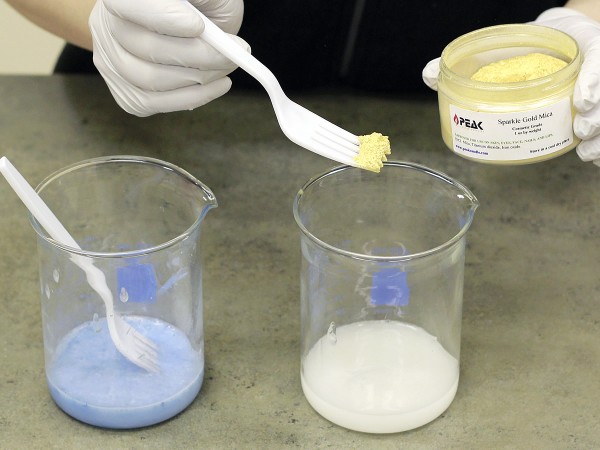 Step 4:
While the blue soap starts to cool, immediately melt a small amount of soap in one or more separate pouring containers. Add different colored micas once melted and mix thoroughly. Tip: We used Pearl Blue Mica for one of the colors, and mixed Sparkle Gold and Pearl Pink Micas together to get a pale orange color.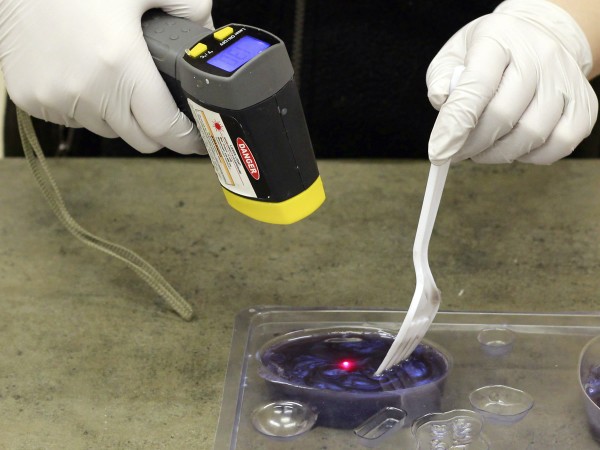 Step 5:
Check the temperature on the cooling soaps. It helps to stir the soap in the mold to help distribute the heat.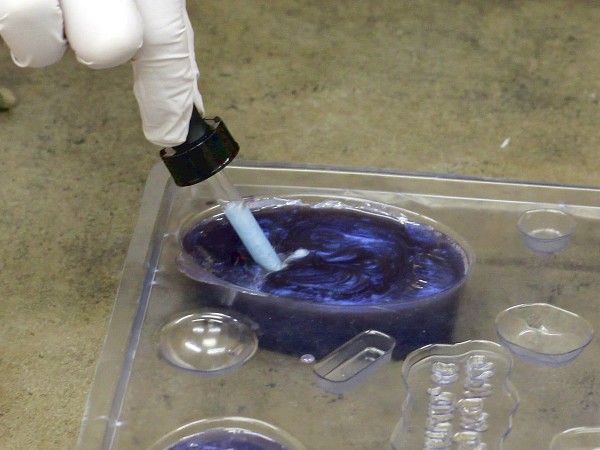 Step 6:
When the soap in the molds has reached about 125 degrees F., use your dye droppers to suck up some of the colored soap (pop it back in the microwave for a few seconds if it has solidified too much). Insert the dropper into the soap in the mold, all the way to the bottom, and release the soap. Do this several times in different areas of the soap. Tip: It may take several tries to get the hang of it or to get the perfect look. You can always re-melt the soaps and try again if necessary.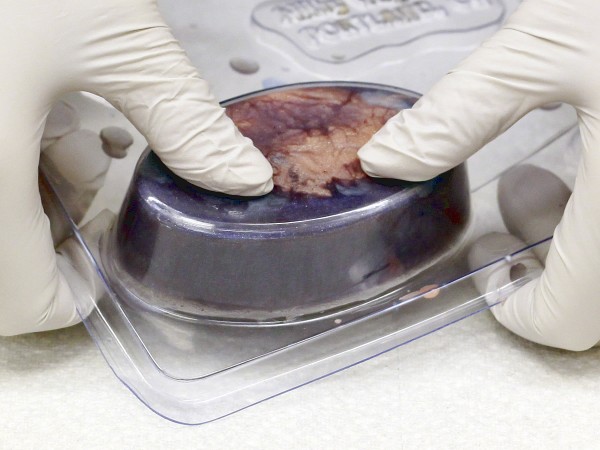 Step 7:
Once the soaps have cooled completely, remove them from the molds by gently pressing on the back of the molds with your thumbs. Enjoy!