These adorable soaps will get you in the Valentine's Day spirit!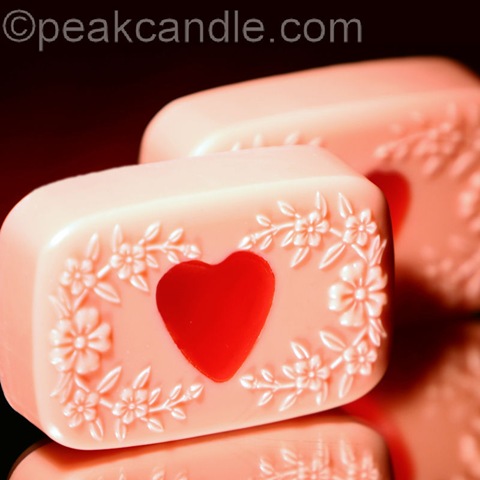 You Will Need:
Allura Red Liquid Colorant (Or B&B colorant of your choice)
Microwave Safe Measuring Cup
Heart Molds (We found these heart-shaped ice cube trays at the local Dollar Store)
Note: This project can be done using a baking sheet and heart-shaped cookie cutters as well.
See the chunk soap tutorial for additional help.
Instructions: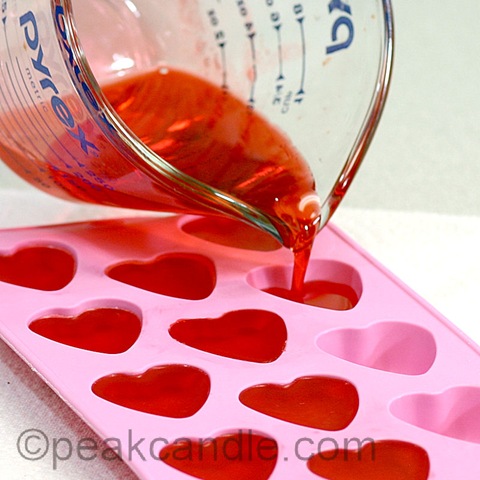 1. Cut your soap base into chunks and heat in the microwave in 30-second increments until fully melted. Add color and fragrance as desired. Tip: For this step, we recommend using a clear soap base such as Clear Glycerine to achieve a more vibrant color and more contrast.
2. Pour the soap into the heart molds and allow to cool completely. You may wish to place the mold tray in the refrigerator to cool.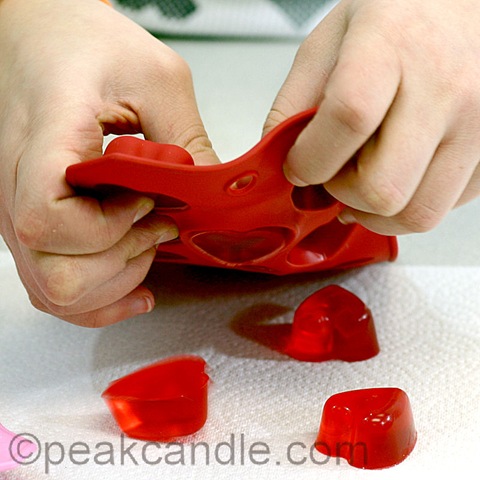 3. Once the hearts have cooled, pop them out of the molds by pressing down on the backs of the molds with your thumbs.
4. Heat the soap base you will be using for the overpour and add color and fragrance as desired. Tip: You can use a clear base with no color or an opaque base with little or no color for more contrast.
5. Place a heart in the center of the mold, flat side down. If you are using a plain mold, you can place multiple hearts throughout the mold.
6. Allow your melted soap base to cool to at least 140 degrees F to prevent the embedded heart from bleeding.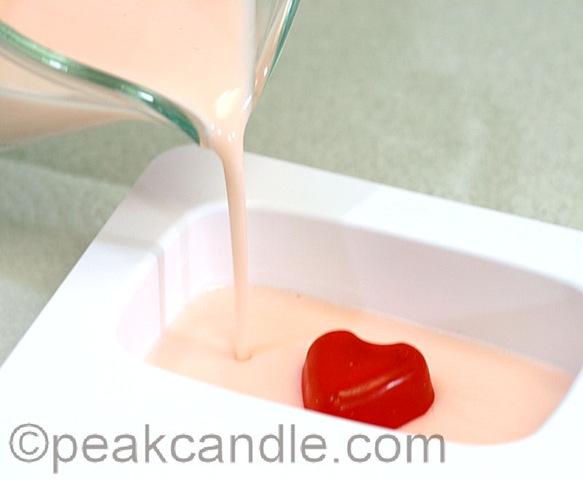 7. Slowly pour the soap base around the edges of the heart until it is completely covered.
8. Allow the soap to cool completely before attempting to remove it from the mold. You may want to place the mold in the refrigerator to speed the cooling process.
9. Pop the soaps out of the mold and enjoy!