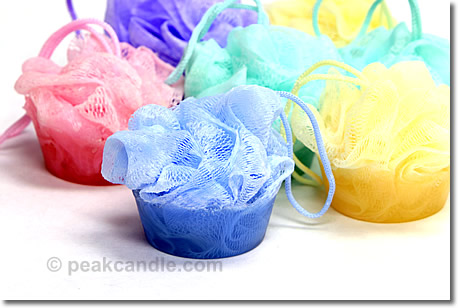 This easy soap making project describes how to make these attractive Flowering Loofa Soaps.
You will Need:
Instructions:
1. Cut the m&p base into chunks and melt in the microwave in 30 second increments until melted.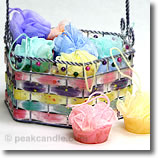 2. Add up to 1/2 oz fragrance oil to the base and mix well.
3. Pour into muffin cups about ½ full.
4. Place the loofa into the cup and compress with fingers to absorb the m&p base.
5. Pour remaining m&p base over the loofa's and let set for approx 2 hours.
6. Pop out of muffin pan and you have Flowering Loofa Soaps!