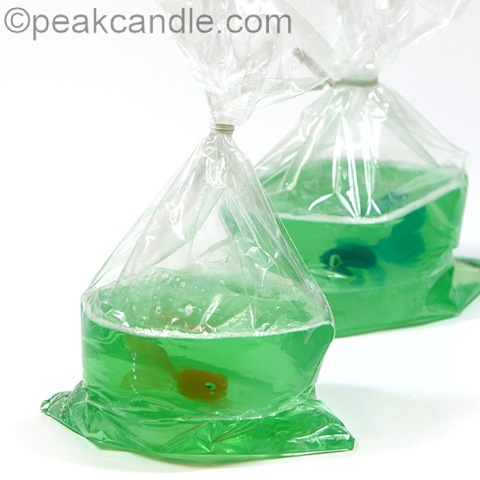 These adorable novelty soaps will get the kids to actually want to take a bath!
You Will Need:
Bath & Body Safe  Fragrance Oil (optional; may discolor soap)
Twist Tie or Ribbon
Plastic or Vinyl Toy Fish
Rubbing Alcohol in Spray Bottle (to eliminate bubbles)
Cups/Bookends/etc. (to stabilize the bag)
Microwave Safe Container
Instructions: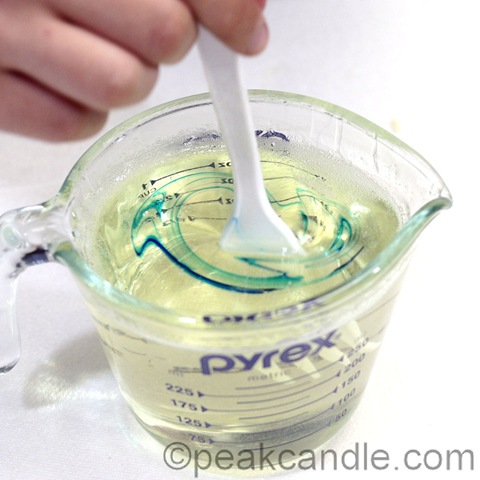 1. Cut your soap base into chunks and melt in the microwave in 30-second increments until completely melted. You will need approximately 1/2 lb of soap for this project.
2. Add fragrance oil and liquid dye. We don't recommend using more than 1 drop of colorant, or the soap will be too dark to see the fish.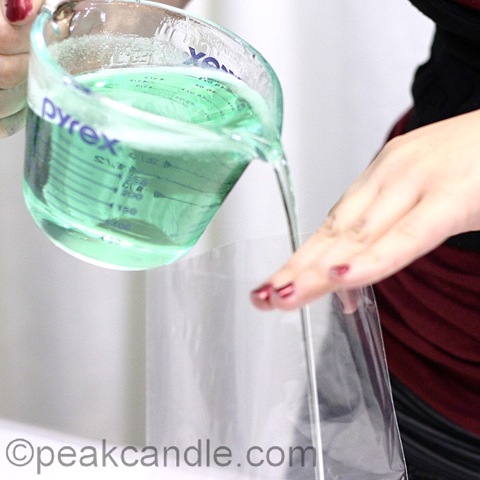 3. Carefully pour half of the soap base you will be using into the bag, without it running down the sides. This will fill the bag less than 1/4 of the way. Spray the top of the soap with alcohol to eliminate any bubbles.  Position the bag upright between the 2 cups while cooling.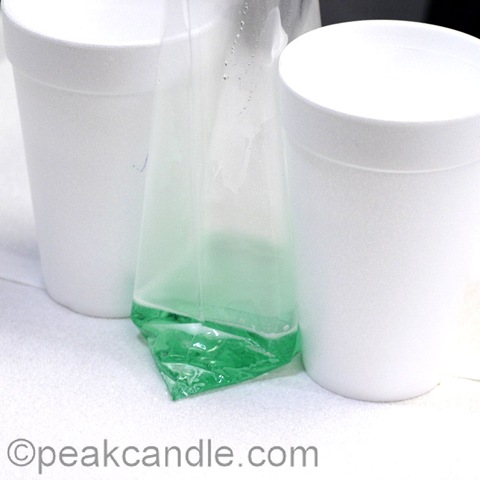 4. Allow the soap to cool until it has formed a thick skin. Gently and carefully press your fish into the soap to position it. If the soap is too hard for the fish to stay put, try putting the bag of soap in the microwave for about 10 seconds to soften it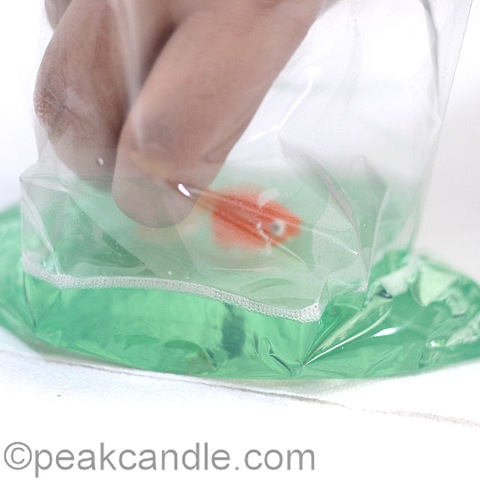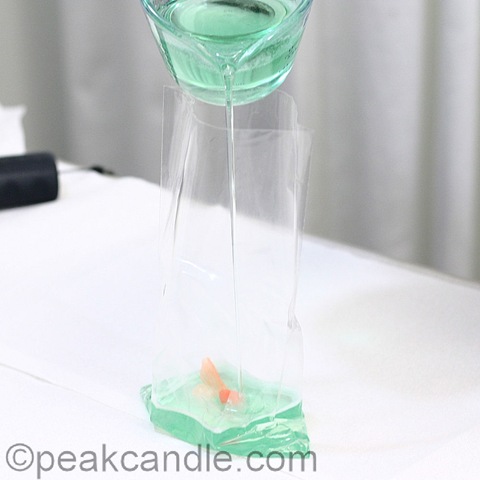 5. Heat the rest of your soap base to about 170-175 degrees F. Carefully pour the remaining soap into the bag over the fish and reposition the bag between the cups to prevent it from tipping over. Make sure the cups don't leave dents in the soap. You may need more than 2 for this step.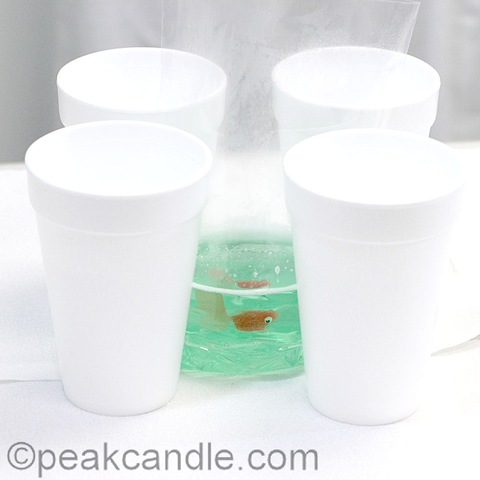 6. Once it has cooled, tie the top of the bag closed with a twist tie or ribbon.
To Use the Soap: Make a small cut in the bag and tear it off of the soap. After enough uses, the fish will make a great bath toy! Kids will love trying to get the fish out!