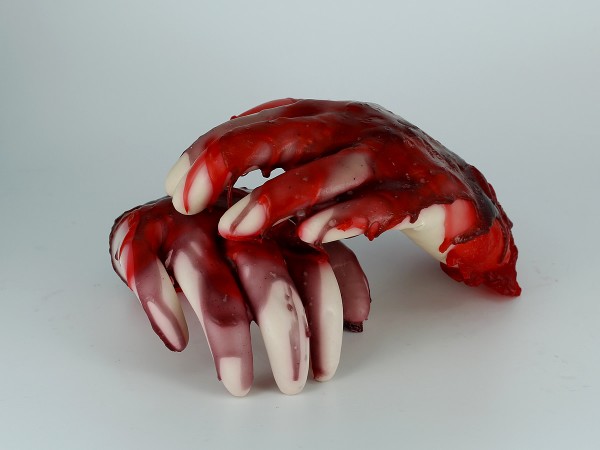 Try this creepy project to frighten your friends with these bloody hand soaps at your Halloween party!
You will need:
–White & Clear Melt & Pour Soap Bases
-Latex Gloves
-Butterfly Clips
–Soap Colorant (We used Coral and Allura Red Liquid Colorants, and the Glimmer Beige Mica and Black Oxide)
-Microwaveable pouring cup
–Fragrance Oil (optional)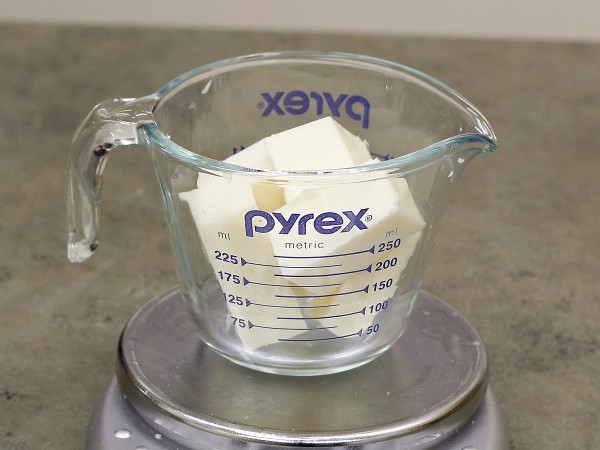 Step 1: Cut the white soap base into chunks, weighing out enough to fill one glove. (We melted about 9 ounces of soap for ours.) Melt the soap in the microwave in 30-second intervals.
Step 2: Once your soap has completely melted, add in your fragrance and your dyes. We will use Coral Soap Colorant mixed with a little bit of Glimmer Beige to give the hand a peachy skin-toned look. Try the Brown Oxide, Deep Russet Mica, or Swiss Chocolate Mica to achieve different skin tones. Mix thoroughly.
Step 3: Open the latex glove so you can pour soap into it. Once the glove is filled up, twist the top and put a butterfly clip over the twist to ensure it does not leak out.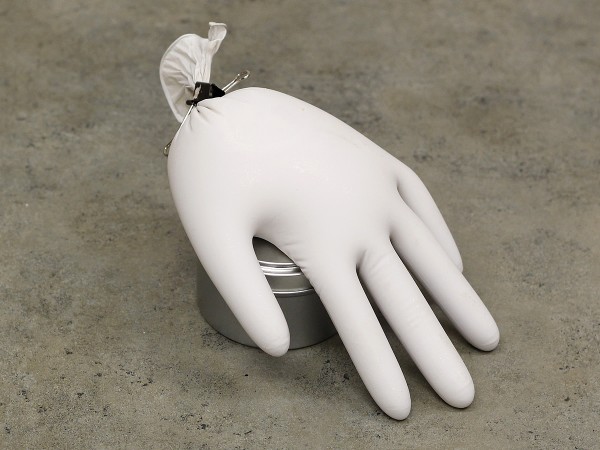 Step 4: Set the glove on a small object of your choice (we used a metal candle tin). You will want to set the glove with the fingers evenly spread apart so it can look as natural as possible. Once this is done, place the whole thing in the freezer. During the cooling process check periodically on your hand. As it starts to solidify you will want to mold your fingers and hand into shape before it completely cools. We bent the fingers a bit, and flattened down the top of the hand to make it look more realistic.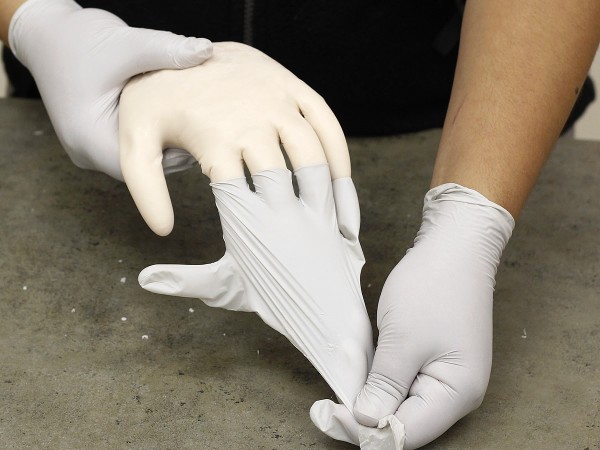 Step 5: Once the hand is completely cooled and shaped into place, remove the latex glove from the soap and place it onto a paper towel/paper plate/newspaper to catch drips. You may need to use scissors to help cut the glove away from the soap.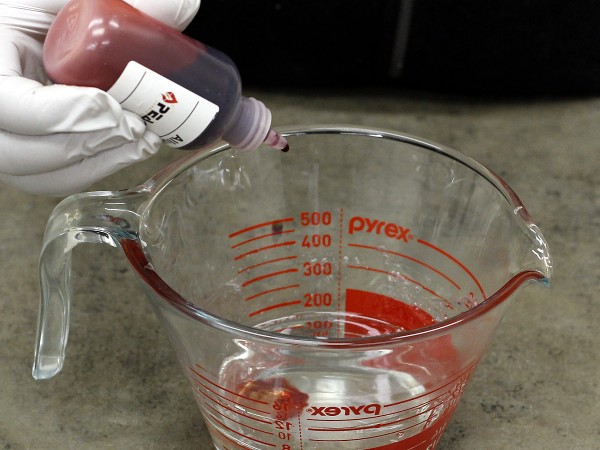 Step 6: Melt about half a pound of clear melt and pour soap base. Once it is completely melted add in a pinch of Black Oxide, and lots of Allura Red soap colorant. You want to get a deep rich red to resemble blood.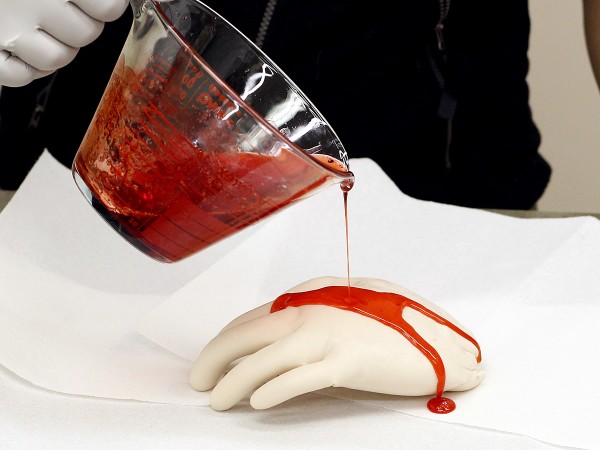 Step 7: Drizzle the blood over the hand. You can either stand the hand up with the fingers facing down to let the red soap drizzle down, or you can pour it evenly all around the soap. Allow to cool completely and enjoy your spooky decoration! Your guests can even wash their hands with them!