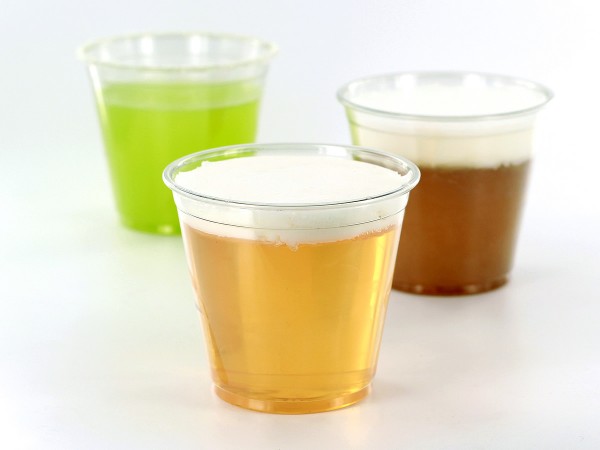 These fun beverage-themed soaps make great Father's Day gifts or party favors!
You Will Need:
–Clear Melt & Pour Soap Base (Honey, Olive Oil, or Shaving Bases work too!)
–White Melt & Pour Soap Base (Shea Butter, Cocoa Butter, Castile, or Goat's Milk)
–Liquid Bath & Body Colorants
-Plastic Beverage Cups
-Microwaveable Pouring Container
–Bath & Body Safe Fragrance Oil (optional)
–Scale (recommended)
–Thermometer (recommended)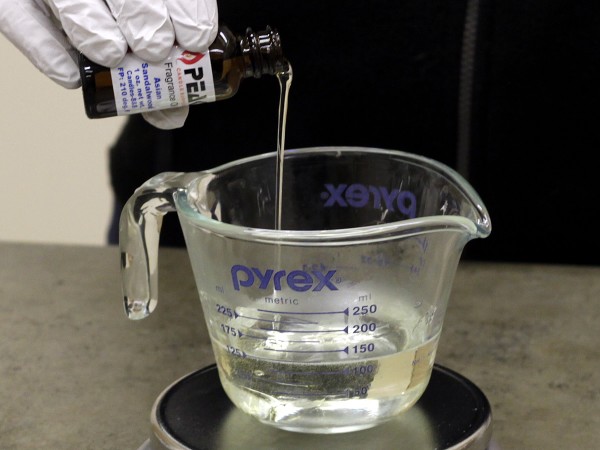 Step 1:
Melt the amount of clear soap base needed to fill your cup most of the way (ours took about 6.5 ounces) in 30-second increments in the microwave. Add 2-3% fragrance oil if desired and mix thoroughly.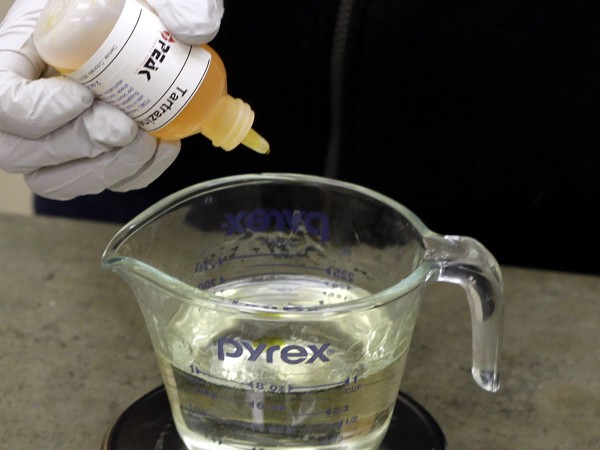 Step 2:
Add a few drops at a time of your liquid colorants and mix thoroughly until you reach the desired color for your beverage. We used the Tartrazine and Coral for the light beer, and added some drops of Teal Green and Allura Red to get a darker brown color.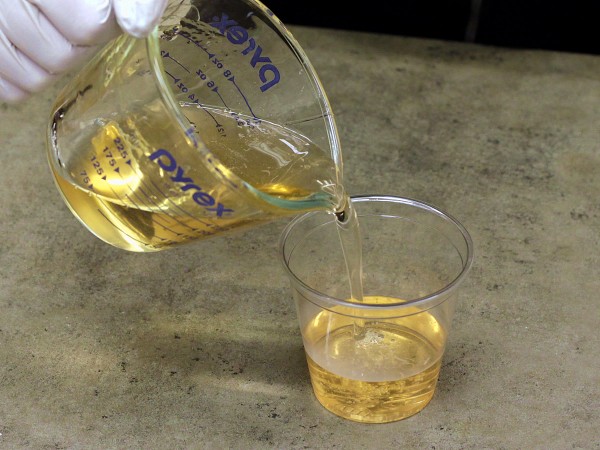 Step 3:
Monitor the temperature of your soap base. Most plastics can withstand up to about 140 degrees F., so be sure to pour your soap below this temperature. Fill the cups to about ¾ full and allow to cool.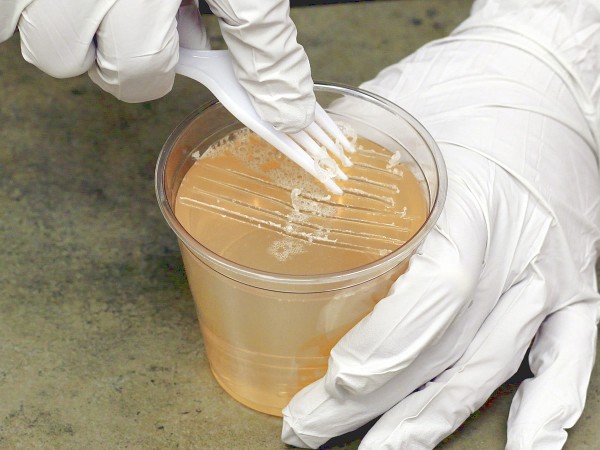 Step 4:
When the first layer is cool, use a fork to score the top of the soap to help the foam layer adhere.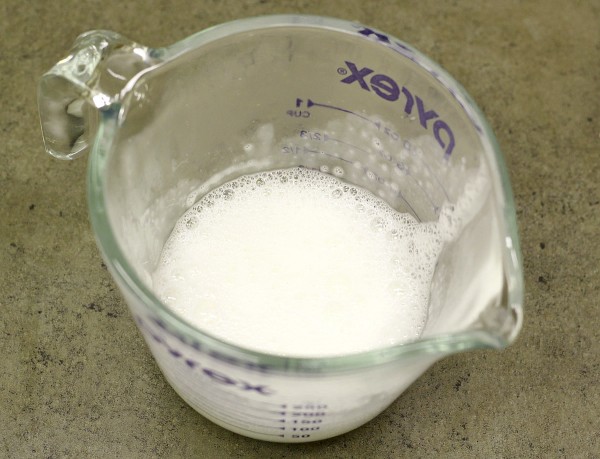 Step 5:
Melt a small amount of white soap base in the microwave (we used about 1.5 ounces) and add a little more fragrance if desired. Use a fork to vigorously stir and whip the soap until it turns foamy with lots of bubbles like in the picture above.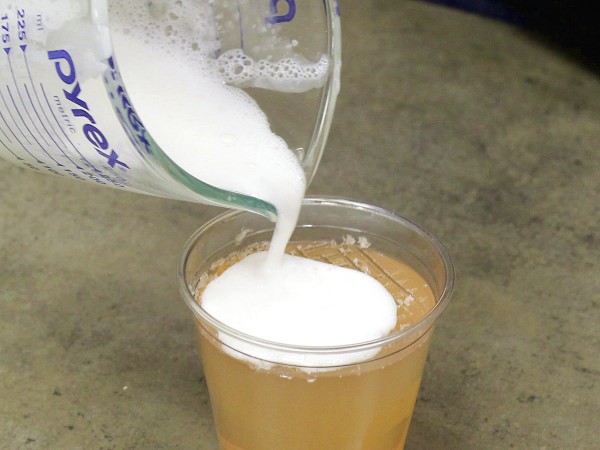 Step 6:
Fill the cup the rest of the way with the foam and allow to cool completely. Enjoy! (To use the soap, gently squeeze the sides and bottom of the cup until the soap pops out. You can also cut it into smaller pieces for more convenient use.)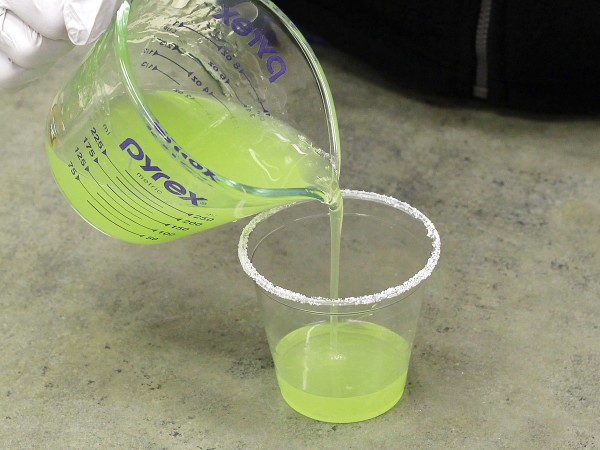 Tip:
Experiment with different colors and embellishments to make a variety of different beverages! For example, we used a glue stick to add salt to the rim of the cup and poured green Coconut Lime Verbena scented soap for a tasty-looking margarita soap!